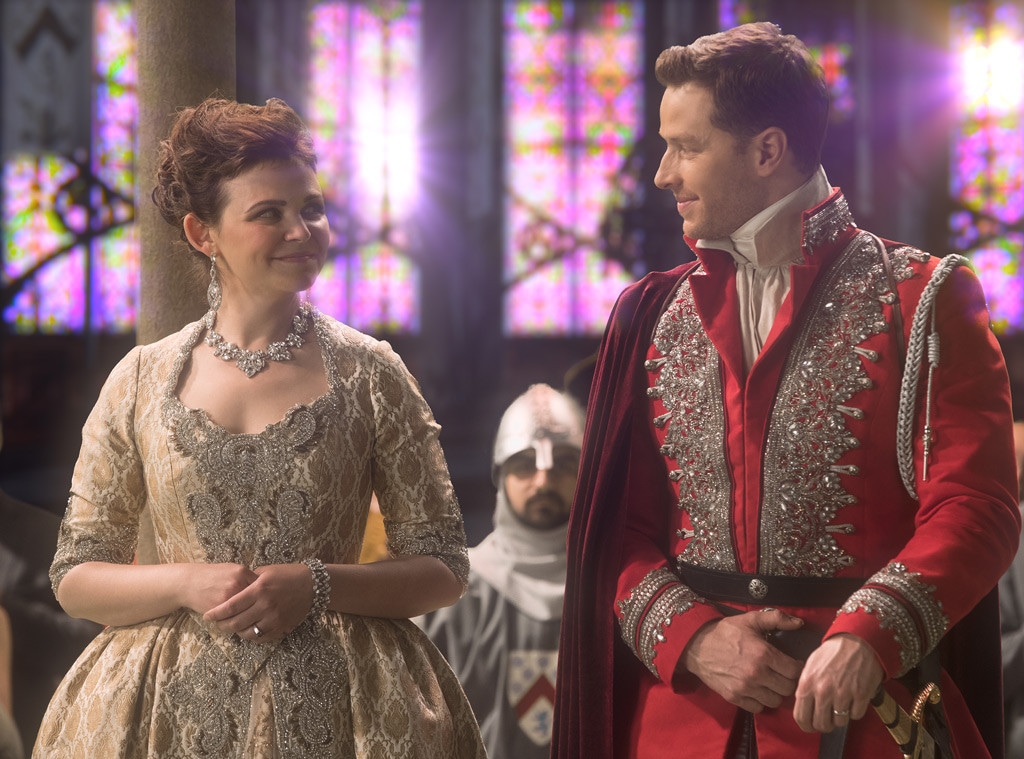 ABC
There's a reason most fairy tales end with "And they lived happily ever after." (Or as Regina Mills would argue, not end, but conclude.) It's because the end of one particular tale doesn't mean it's the end of someone's full story.
And that was certainly the case with the Once Upon a Time series finale. The show may be over after seven seasons of fairy tale mash-ups and remixed, but that doesn't mean the stories of the characters we've come to love over the years will just cease to be. Instead, the good citizens of Storybrooke—sorry, the New United Realms—will continue to have adventures, fall in love, and suffer loss just as they always have. The only difference is we won't be there to witness it.
And that's OK because co-creators Edward Kitsis and Adam Horowitz made sure to leave each of our faves in just the perfect place to let us know that they'll be alright. Wish Rumple (Robert Carlyle) was defeated when Gold (also Carlyle) made the ultimate sacrifice, giving up his heart so that Hook (Colin O'Donoghue) could be reunited with his daughter Alice (Rose Reynolds), earning himself the reunion with Belle (Emilie de Ravin) he truly deserved.
Regina (Lana Parrilla) was able to get through to With Henry (Jared Gilmore) and convince him that second chances are possible and devised a plan to subvert her Dark Curse into a method of uniting all the realms in one place, hidden away in their own little corner of Maine. Robin (Tiera Skovbye) asked for Alice's hand in marriage, giving OUAT's only LGBT romance the moment it deserved.
And in the end, Regina was finally recognized for what she'd become: The greatest hero of them all. After Zelena (Rebecca Mader) whisked her off to her surprise coronation, Snow White (Ginnifer Goodwin) and Charming (Josh Dallas) explained that, now that the realms had all been united, they needed a leader. And it was her who they wanted to serve as their first elected official.
"Regina Mills, I now crown you the Good Queen," Snow proclaimed right after Emma (Jennifer Morrison) arrived late, with her Hook and their baby in tow. "Long may she reign."
And with that, an era comes to its end. Once Upon a Time was never a perfect show, but it was one that wore its heart nakedly on its sleeve. It was never afraid to be unabashedly optimistic at a time when most television had become decidedly cynical and bleak. And that shouldn't be discounted. While it makes sense for the show to say goodbye, that doesn't mean won't be missed, questionable green screen effects and all.
What did you think of the Once Upon a Time series finale? Make your voice heard by voting in our poll below!
Once Upon a Time Series Finale