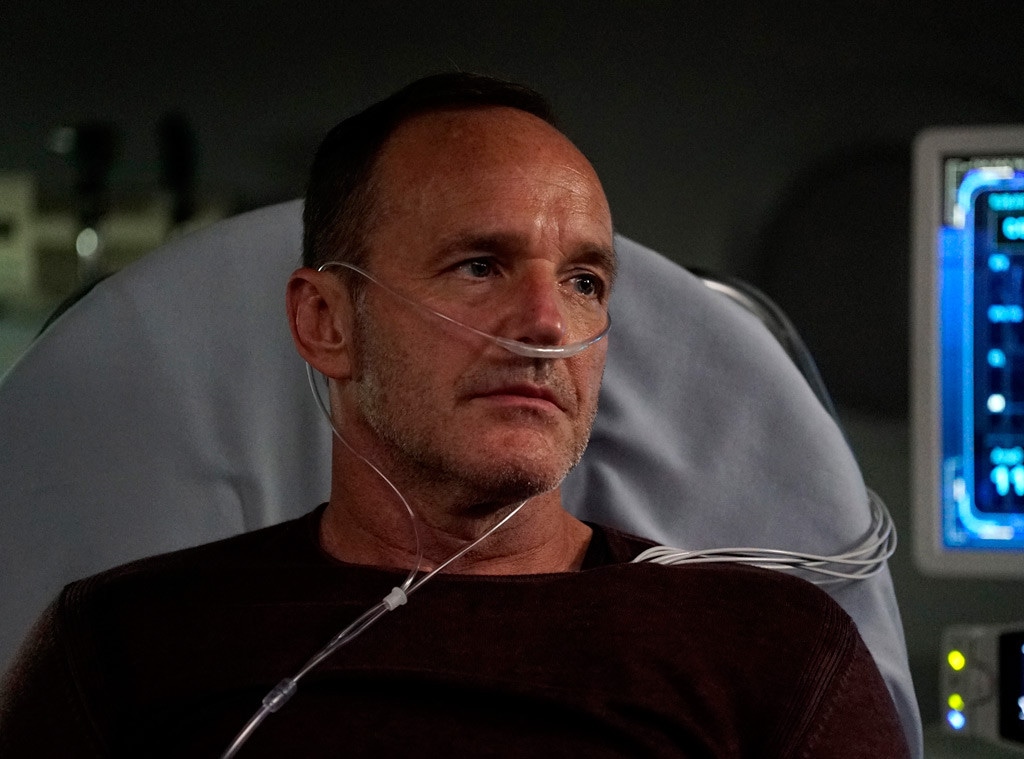 ABC
Warning: The following has contains spoilers from the season five finale of Agents of S.H.I.E.L.D. If you haven't watched yet, you might want to bookmark this page and return once you have. Proceed with caution.
That one hurt.
We knew that not everyone on the team would survive the Agents of S.H.I.E.L.D. season five finale. And to be honest, we were sort of expecting half of the team to die (or fade out of existence, more accurately) because of, you know, the Thanos of it all. But the show did not approach the devastating conclusion of Avengers: Infinity War at all, with the finale presumably ending before half of the universe could be snapped out of existence. And because of that, the one loss we were forced to suffer really, truly stung. 
Even if it probably won't last.
While Coulson (Clark Gregg) was clearly the one we were most worried about heading into the finale, we should've known that the writers would take the opportunity to inject some suffering into the show's most beloved couple. After all, what's a season of S.H.I.E.L.D. if FitzSimmons aren't forced apart? Only this time, it was the ultimate separation when, as the team set out to stop Talbot (Adrian Pasdar) from leveling Chicago for gravitonium, Fitz (Iain De Caestecker) paid with his life. 
As he died with Mack (Henry Simmons) and May (Ming-Na Wen) comforting him, we were beside ourselves as it set in that Jemma (Elizabeth Henstridge) wouldn't get to say goodbye. And that wordless scene was we watched her learn the news? Brutal.
Of course, thanks to the confusing fact that there's still a version of Fitz out there, frozen in space, hoping to be defrosted in the future that the team just prevented from happening by stopping Talbot, means that the team's next big mission is finding him. But for now, the Fitz that married Simmons is dead. And what, exactly, does this mean for their grandson Deke (Jeff Ward)? Did he blink out of existence when Fitz died? Or is Jemma already pregnant with his mother?
As for Coulson, he didn't wind up taking the centipede serum that could save his life—Daisy (Chloe Bennet) used it on herself instead to help stop Talbot once and for all—leaving him with mere days left to live. As the team embarked on their journey to find Fitz, they left Coulson and May on a beach to spend whatever time he had left together. But, considering we're not newbs to things like this, since we didn't see him die, we're going to go out on a limb and assume he'll somehow be back. 
And to that we say: How dare you make us wait so long for the next season, ABC!
Agents of S.H.I.E.L.D. will return for season six in the summer of 2019 on ABC.