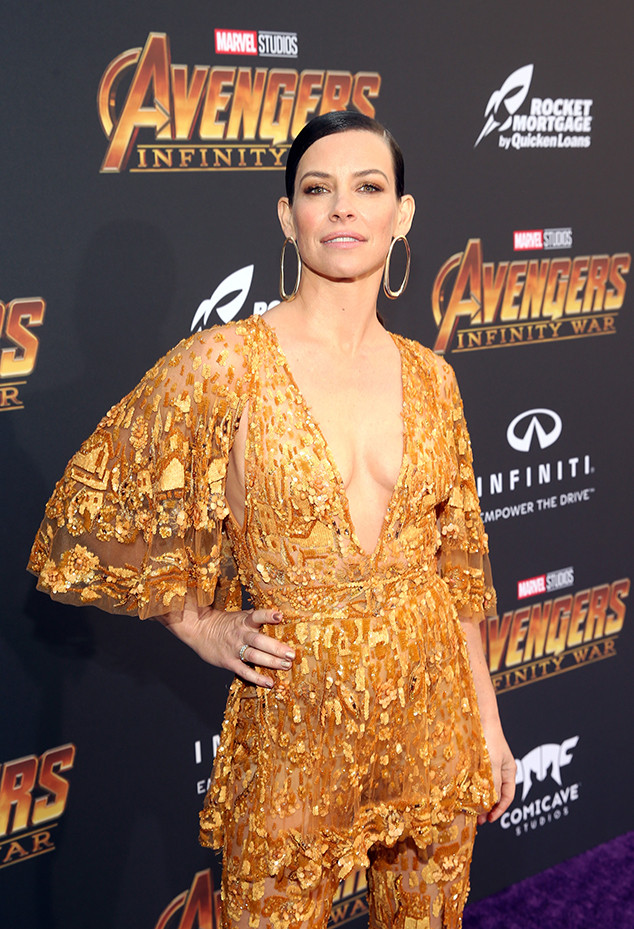 Jesse Grant/Getty Images for Disney
Evangeline Lilly is holding a "misogynistic" stunt coordinator accountable for an injury she suffered years ago on the set of Lost.
The Ant-Man star opened up about the injury on Wednesday during a stunt business panel discussion on the Fox lot.
"There were open wounds, pus-y and oozing," Lilly said about the injury, per Deadline. "I looked like a mutant. My mom said, 'You'll never be able to wear an evening gown again!'"
According to the media outlet, Lilly performed a stunt that involved rolling off a suspended tree branch and then holding on to it tightly. However, she would be harnessed to the branch to avoid any chance of falling. The actress claimed the stunt coordinator originally wanted a stuntwoman to perform the feat; however, Lilly defied his desire and ended up performing the stunt herself.