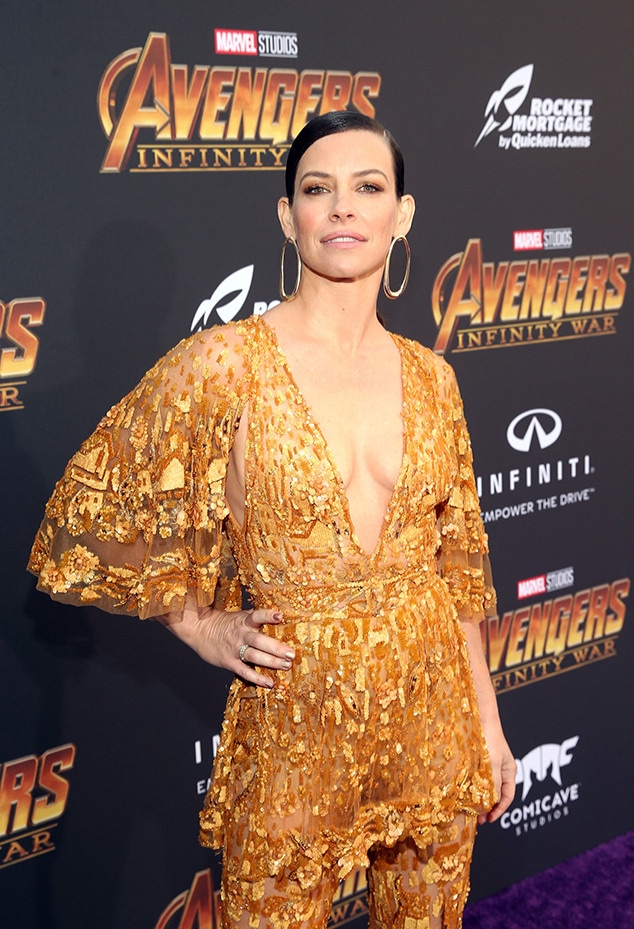 Jesse Grant/Getty Images for Disney
Evangeline Lilly is holding a "misogynistic" stunt coordinator accountable for an injury she suffered years ago on the set of Lost.
The Ant-Man star opened up about the injury on Wednesday during a stunt business panel discussion on the Fox lot. 
"There were open wounds, pus-y and oozing," Lilly said about the injury, per Deadline. "I looked like a mutant. My mom said, 'You'll never be able to wear an evening gown again!'"
According to the media outlet, Lilly performed a stunt that involved rolling off a suspended tree branch and then holding on to it tightly. However, she would be harnessed to the branch to avoid any chance of falling. The actress claimed the stunt coordinator originally wanted a stuntwoman to perform the feat; however, Lilly defied his desire and ended up performing the stunt herself.
Per Deadline, Lilly claimed she asked to have moleskin wrapped around her forearms to prevent any abrasions; however the stunt coordinator allegedly denied her request and argued the fabric would show up on screen (even though Lilly believed it would not). As a result, Lilly performed the stunt without anything covering her arms.
Deadline reported that the stunt coordinator asked the Kate Austen character to perform the stunt again and again as if a form of punishment—resulting in the actress having more and more of her skin ripped off from the branch each time. The media outlet claimed she would then have liquid bandage painfully applied to her lesions and do the stunt again.
"I felt it was him saying, 'I'm going to put you in your place for standing up to me,'" she said, per Deadline. "It was either cow to his power or hurt myself. I was in my 20s then. Now, I would probably back down."
Lilly did not reveal the name of the stunt coordinator; however, she described him as "misogynistic."