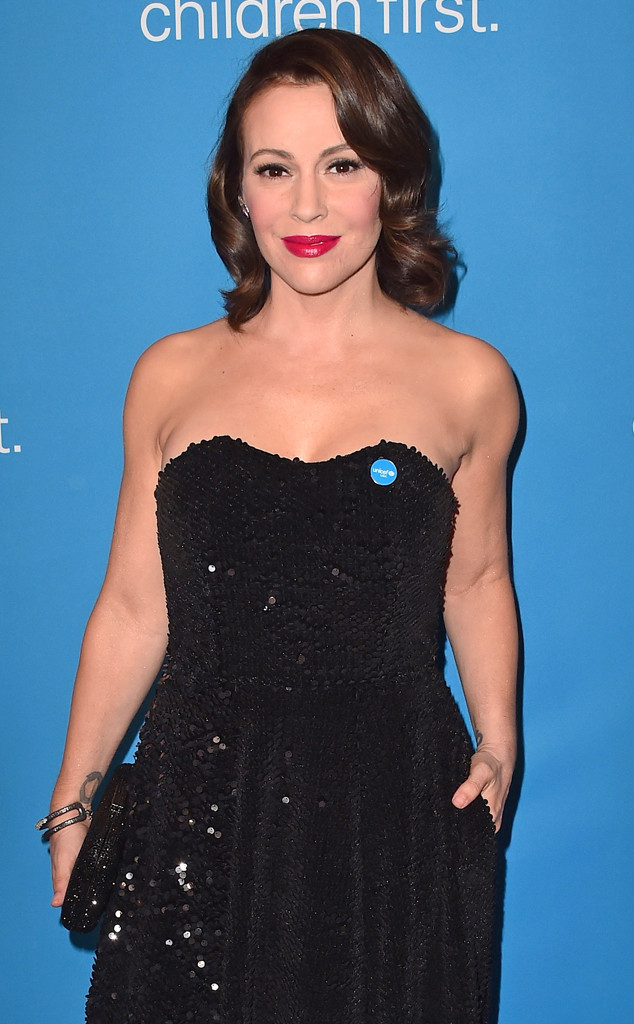 Alberto E. Rodriguez/Getty Images
Alyssa Milano is opening up about her struggle with postpartum anxiety in a new essay for TIME.
The actress and activist has penned a piece for the publication, published Thursday, in honor of Mental Health Awareness Month. "My Generalized Anxiety Disorder was most likely triggered by my postpartum depression, and my journey with mental illnesses began with my journey into motherhood," she begins. "In 2011, two years after suffering a miscarriage, I learned that I was pregnant with my first son, Milo — and it was a dream. My miscarriage was heartbreaking, but this pregnancy was beautiful: I did not experience morning sickness; I went to prenatal yoga five times a week; I walked two miles a day; and I took naps in the afternoon."