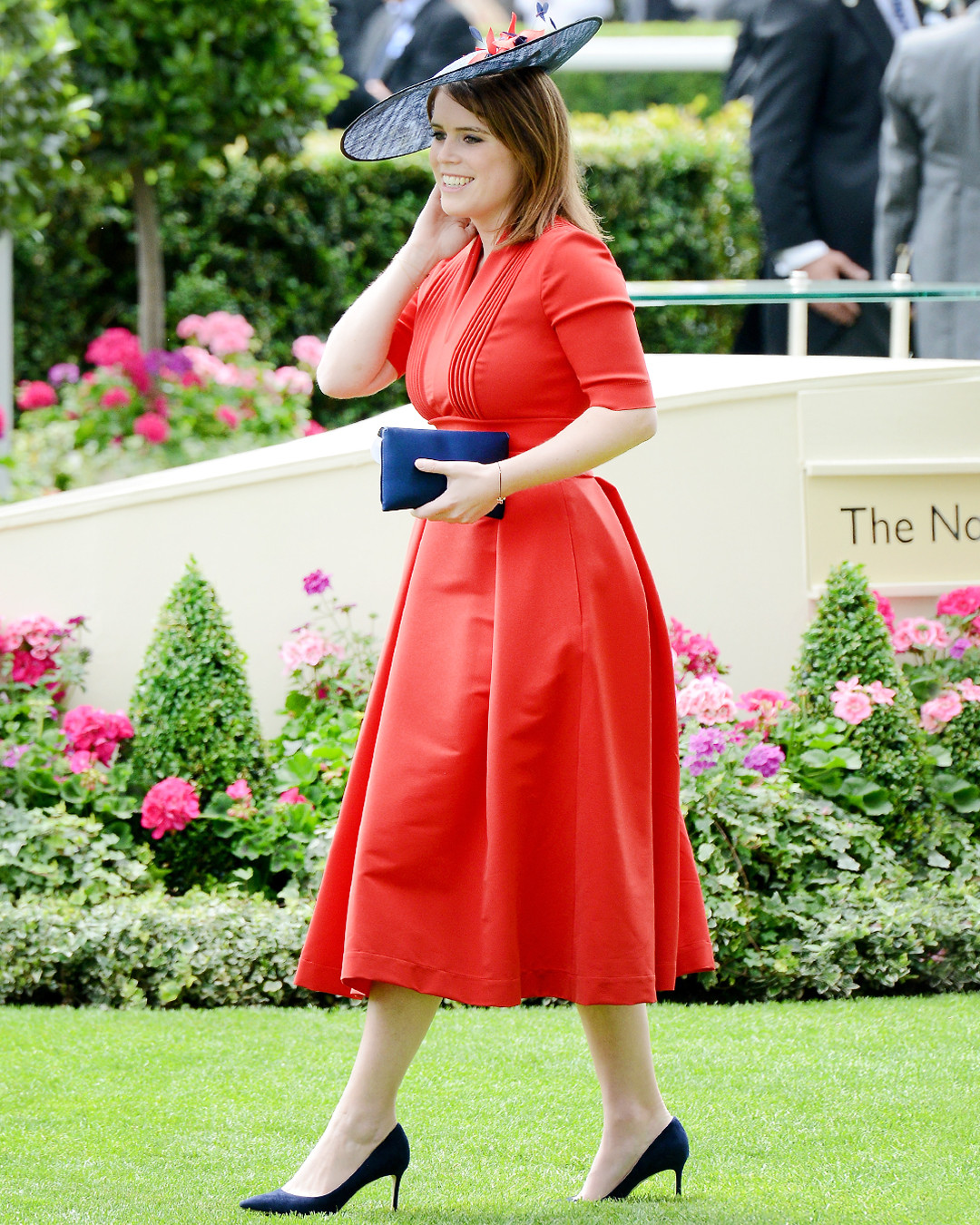 Kirstin Sinclair/Getty Images
She may not be the princess bride, but Princess Eugenie will be something to behold come the royal wedding.
Prince Harry's cousin, the second child of Sarah Ferguson and Prince Andrew (a.k.a. Prince Charles' younger brother) is wearing British label Gainsboug to Meghan Markle's wedding, reported Tatler. The design duo behind the bespoke brand—ex-Vogue art editor Caroline Breteau and Sam Dougal, formerly of Alexander McQueen, confirmed the order.
"Yes, we can confirm we are dressing Princess Eugenie tomorrow, but I am afraid we can't give you any more details apart from that," a brand spokesperson wrote in an email to E! News.
The pair also confirmed to British media that the dress will be blue and bespoke.