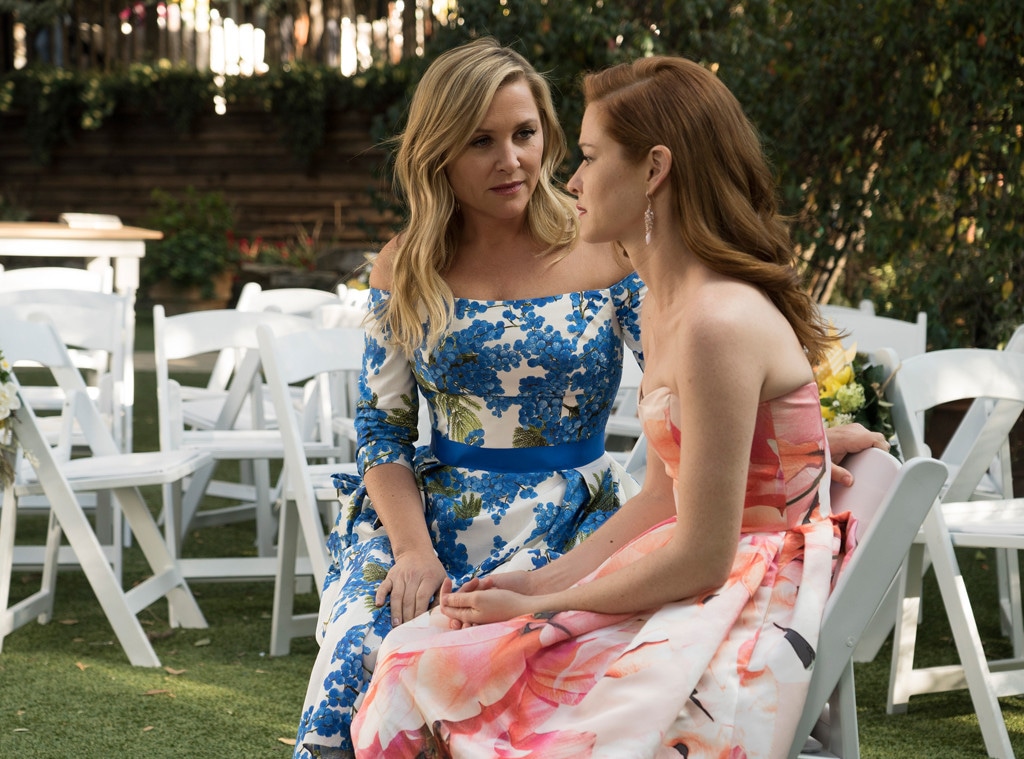 ABC
It's the end of an era on Grey's Anatomy.
In the season 14 finale, which aired Thursday, May 17 on ABC, the long-running medical drama said goodbye to Jessica Capshaw and Sarah Drew. The actors will not return for season 15. Their exits were announced in March.
Drew's character, Dr. April Kepner, and Capshaw's, Dr. Arizona Robbins, got happy endings. April quit her job at the hospital and began work providing medical services to Seattle's homeless. She reunited with her ex Matthew and even got hitched! Meanwhile, Arizona moved to New York to make life easier on her daughter, began working with Geena Davis' Dr. Herman and even had a happy ending with Callie (Sara Ramirez).
The love for the actors and their love for the show was on full display leading up to and during their final episode.
In several Instagram posts, Drew thanked the cast, crew and fans of the series.
"This one right here is a bright and shining light. She sees the silver lining in every circumstance. She is a fiercely loyal friend who will help you navigate every twist and turn of life with intelligence, perspective, and real, practical, boots on the ground help. I'm so profoundly grateful that we got to walk through these 9 years and most especially these past two months together," Drew posted along with photos of her and Capshaw.
The duo were also gifted with boxes full of pictures and letters from everyone on the show.
Grey's Anatomy returns for season 15 this fall on ABC.