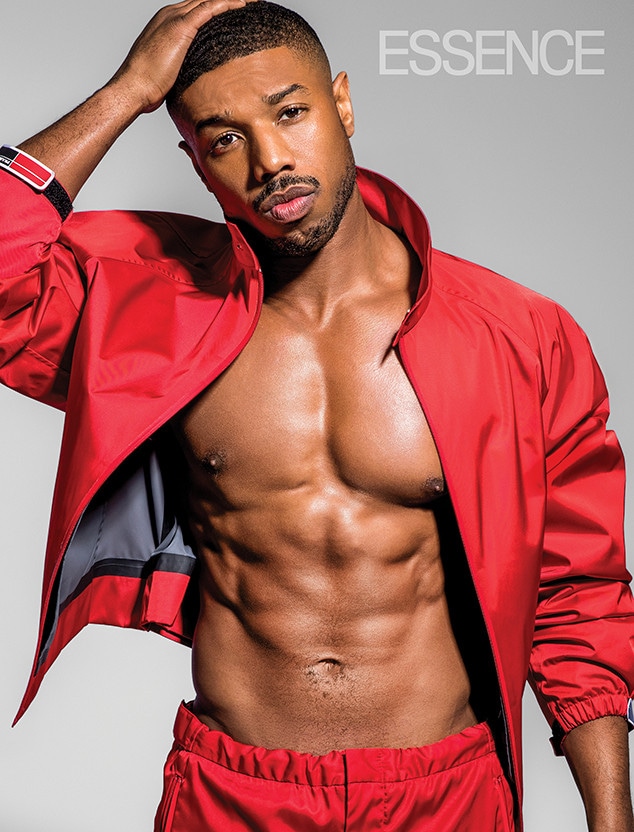 Michael Rowe for Essence
Michael B. Jordan almost woke up like this!
It's no secret that the Hollywood actor has plenty of talents on and off the big screen.
But when gracing the cover of Essence magazine's new issue, the Creed and Black Panther star got heads turning for all the right reasons when he showcased his abs for the cover.
Before the photo becomes your summer abs goals for summer 2018, Michael would like to give some credit where credit is due.
"S/O to the baby oil lady! She did her thang on this one," he joked on Instagram. "Honored to grace the cover of @essence for the 2nd time this year. Issue hits stands 5/25."
Michael also tagged celebrity trainer Corey Calliet in the post that received support from famous friends including Ludacris, Jamie Foxx, Lupita Nyong'o, Issa Rae, Caleb McLaughlin and more.
But enough about the cover photo. You probably want to know what's inside the issue, right?
In his interview with the publication, Michael addressed the rumors that he doesn't date black women. Spoiler alert: It couldn't be further from the truth.
"My dad and my mom both said, 'If they only knew.' If they only knew. And that's the thing that keeps me not tripping about it, you know what I mean?" he shared before discussing the pitfalls of dating in the public eye. "It makes me hesitant about whoever I'm seen with. I'm finally starting to get to a place now where I don't care, but it bothered me for a minute."
Michael added, "It made me more conscious of things I say and how I move, and what could happen if I leave a club or a restaurant or the movies. If I leave anywhere, any known place with anybody, there's going to be speculation."