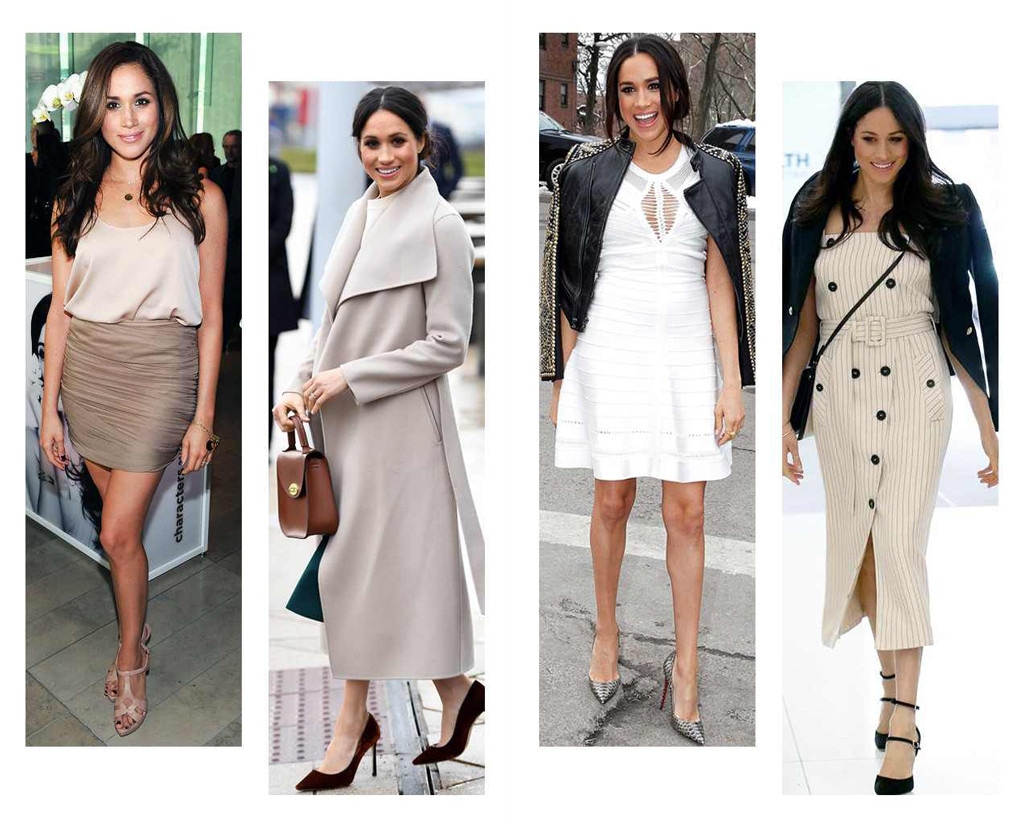 Getty Images/AP/REX/Shutterstock
Would you give up all of your open-toe shoes and strapless silhouettes to be a princess?
Of course, you would! But, it wouldn't be easy. 
Since Meghan Markle found her prince charming, better known as Prince Harry, she's shifted her style to mirror the sophistication of Kate Middleton and other royals. In our minds, we imagine the former American actress being greeted by an etiquette coach at the palace who carefully yet sternly went through the dos and don'ts of royal fashion—"When walking in a crowd, one is under scrutiny all the time," the coach would say.
OK, that's actually quote from Princess Diaries, but Meghan's experience has to be similar, right?
While the royals have kept their princess-in-training procedures behind closed doors, we seen an evident shift in the California native's style. The woman who loved mini skirts in now a big fan of the midi dress. 
What's better her style before or after her royal romance began? Keep scrolling to find out!