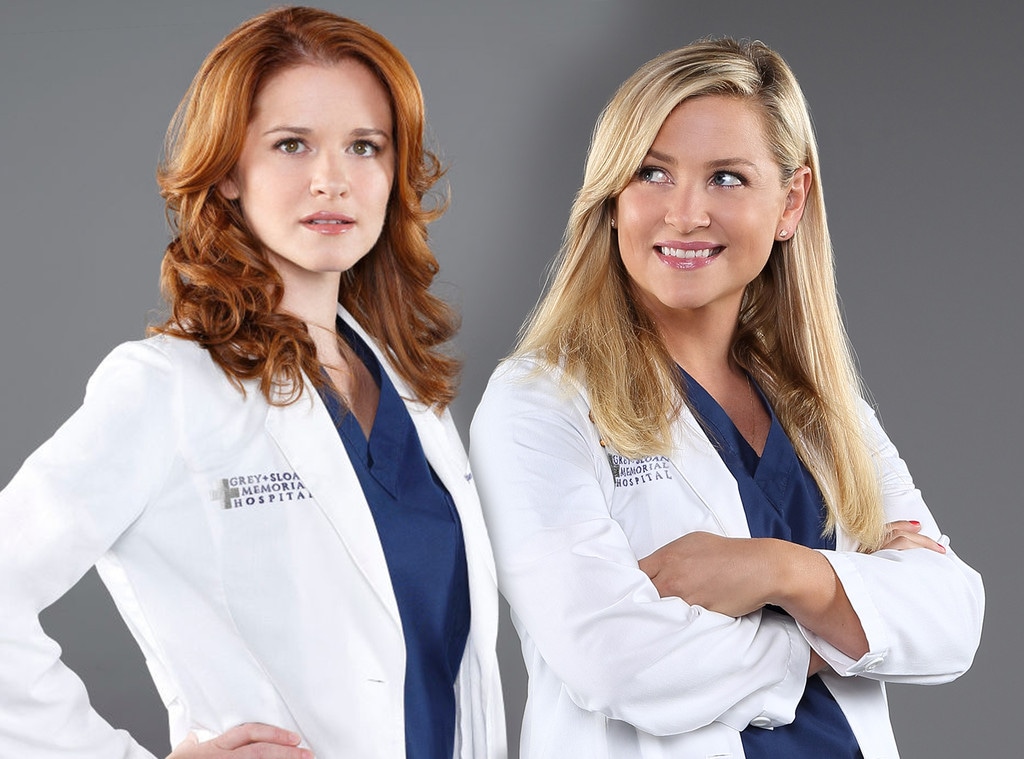 ABC
Well, that was certainly a change of pace.
Grey's Anatomy tends to be known for its season finales full of dire situations and devastating conclusions, but this year, the ABC series opted for a lighter, more heartwarming approach. And even though the episode did act as Sarah Drew and Jessica Capshaw's swan songs as Drs. April Kepner and Arizona Robbins, respectively, the show saw fit to give them the happy endings they deserved. In fact, heading into this fall's record-breaking 15th season, everyone's in a pretty great place.
Well, almost everyone. Owen's got a big surprise coming his way, but we'll get to that in a minute.
Before that, let's talk about those exits. As expected, Arizona was departing for NYC immediately after Alex (Justin Chambers) and Jo's (Camilla Luddington) wedding to make life easier for daughter Sofia, who'd grown beyond tired of living a bi-coastal life thanks to the custody agreement with Callie, and to begin her new partnership with Geena Davis' Dr. Herman. But what wasn't expected was that she and Callie were in a seriously good place (and both single), with each new text from her ex-wife bringing a bigger smile to Arizona's face. We may not have gotten an on-screen reunion between Capshaw and former star Sara Ramirez, but just knowing that Callie and Arizona got their happy ending after all is majorly satisfying.
As for April, she was completely fine after last week's near-death experience. In fact, we learned that she'd quit her job at Grey Sloan Memorial about a month ago and was dedicating herself to providing medical services to Seattle's homeless communities. And after Alex and Jo's originally planned wedding turned into a disaster—don't worry, they still got married after all, on the ferry back to the city with Meredith acting as officiant—Matthew decided he couldn't wait any longer, proposing to her and eventually exchanging vows all in the same afternoon. We weren't kidding when we said the endings were happy ones!
The other big developments? Bailey (Chandra Wilson) decided she wants to take a sabbatical from her position as Chief of Surgery, just as Teddy (Kim Raver) showed up, looking for a job. Welcome your new interim chief, everyone! That shouldn't be awkward at all. What will be awkward, though, is the bun in her oven. Is it the result of her dalliance with Owen (Kevin McKidd)? What do you think. More importantly, what will Amelia (Caterina Scorsone) think? And Alex and Jo might be moving away, now that Jo's been granted a fellowship at Mass. Gen. in Boston. But something tells us they'll be back.
So, there you have it. A whole bunch of happy endings. Who would've thought?
Grey's Anatomy returns for season 15 this fall on ABC.