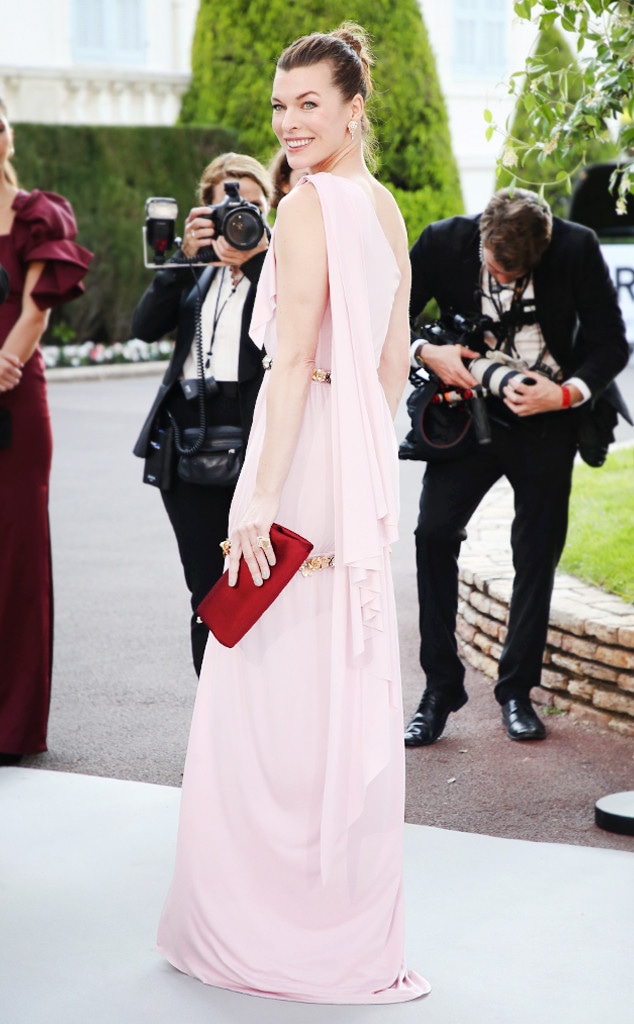 Mike Marsland/WireImage
Cannes stop, won't stop.
High-fashion glamour went from the steep steps of the Met Gala straight to the South of France for the annual Cannes Film Festival. Instead of the over-the-top ensembles that grace the Metropolitan Museum of Art, sophisticated, classic couture embodies Cannes fashion.
Take action star Milla Jovovich for example. Typically, the Monster Hunter actress is seen in durable leathers, distressed fabrics and equipped with an arsenal of weapons. On the red carpet, however, she swapped the knives and guns for a floor-sweeping gown and satin clutch. And the transition was eye-catching. 
Milla wasn't the only starlet to take on Cannes. Kristen Stewart, a panelist at the film festival, has gone deep into Chanel's offerings to bring us textured, embellished pieces a plenty. 
Keep scrolling to see the best dressed stars of the week. Then vote on your favorite look below!
Best Dressed of the Week: 5.18