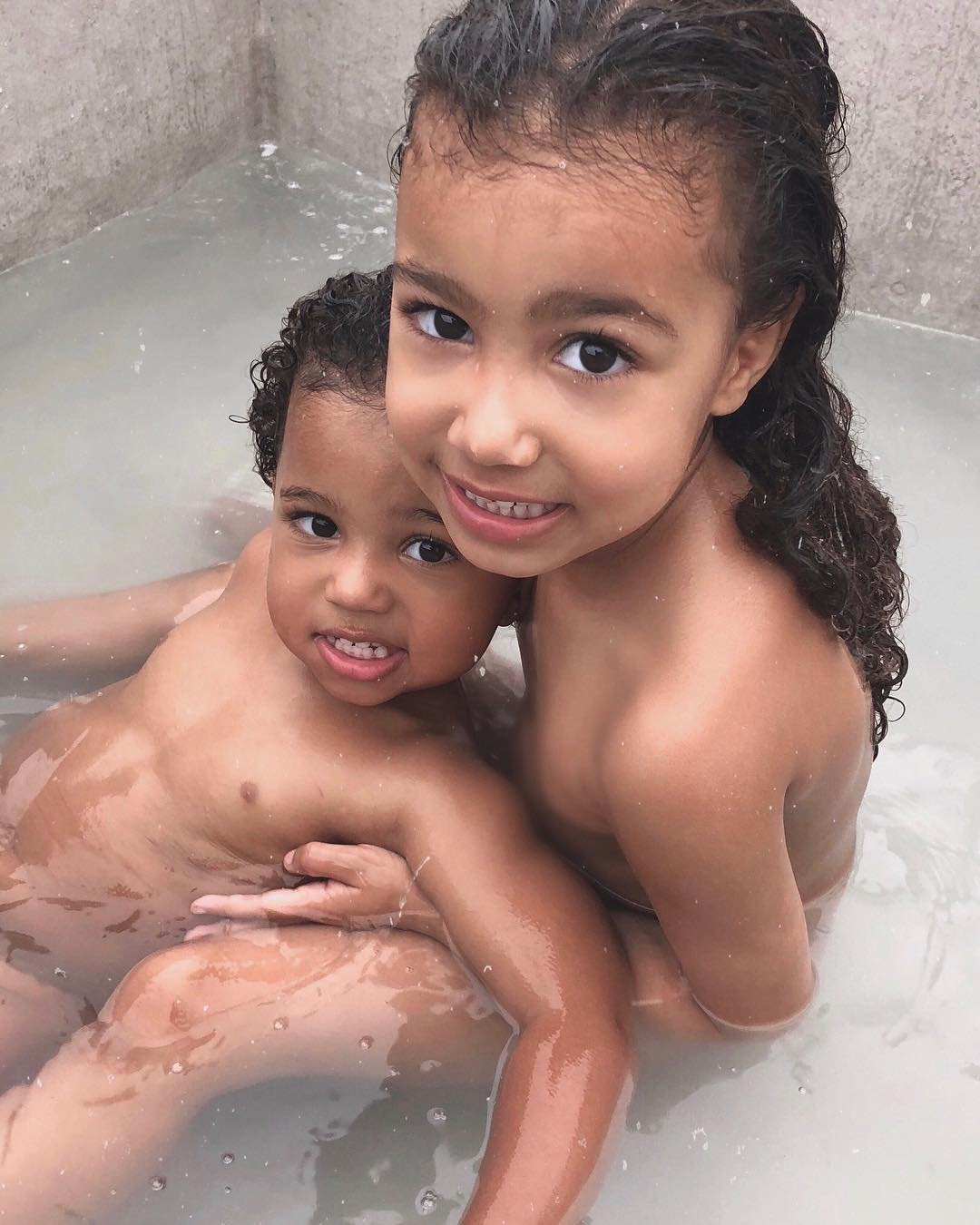 Instagram
Sibling love!
Kim Kardashian snapped a photo of 4-year-old North West and 2-year-old Saint West taking a bath together and shared it to Instagram on Thursday. "My babies," she captioned the sweet photo. 
The E! reality star and Kanye West's eldest children continue to look more and more alike as the years pass, and it appears as if North is finally bonding with her little brother. Kim famously said in a 2017 interview that the toddler "does not like" Saint, adding, "It's so hard for me."
Kim recalled of North's actions at the time, "She's like, 'We're having a tea party. No boys allowed. Dad can't come. No boys!' She'll slam the door on her brother's face, and he'll just start crying."
But with newborn daughter Chicago West around, Kim recently told Ellen DeGeneres she's doing "better" when it comes to big sister duties. 
The 37-year-old described a "shocking moment" during the talk show appearance, saying how North "literally had a can of popcorn and was like, 'Saint do you want some?' She does not share with Saint, she does not hardly talk to Saint. So that was such a big moment in my household yesterday."
Kim celebrated Mother's Day with her little ones, captioning a photo of herself snuggling North, Saint and Chicago, "You don't even understand how many lollipop bribes this pic cost me... but it was so worth it. Happy Mother's Day to all the moms out there. I'm the luckiest mom in the world to have these three babies in my life!"