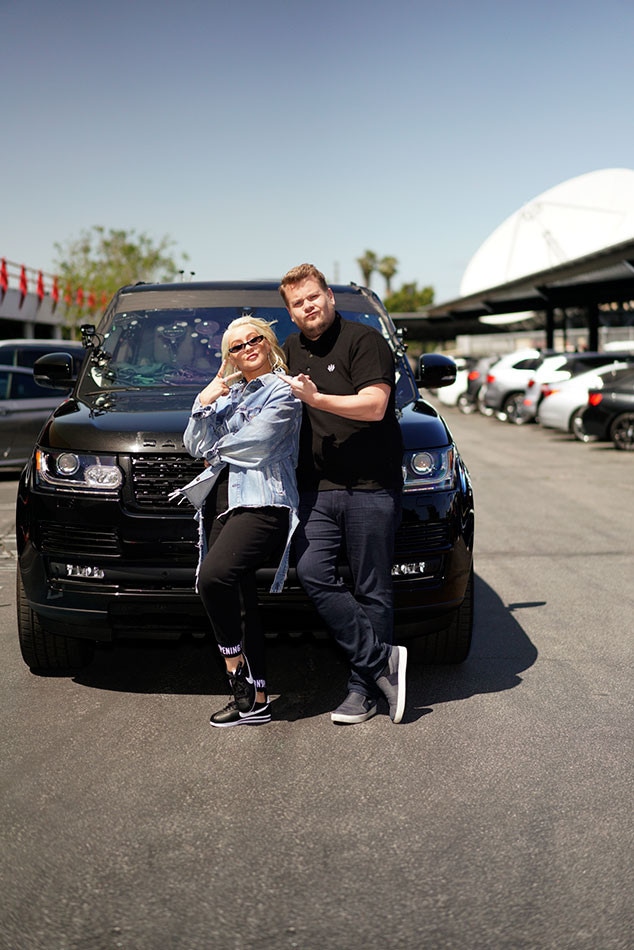 Terence Patrick
If Demi Lovato isn't available, James Corden can fill in. 
The Late Late Show host took over the songstress' duties during his Carpool Karaoke with Christina Aguilera. While most of the fierce segment aired last month, it seems the host had one additional duet with the musical powerhouse up his sleeve from their shoot. 
On the heels of Aguilera's newly debuted third single, "Fall in Line" featuring Lovato, the show shared the star's version of the duet with Corden performed in the car. 
Corden was a musical champ as he changed keys, jumped octaves, harmonized and riffed along with the pop queen, even sparking "Yes James!" cheers from Aguilera herself. 
The empowering anthem comes ahead of Aguilera's eighth studio album, due out June 15. "I did a collaboration with one of my biggest idols. I can't give away who it is yet, but you'll find out soon," Lovato told Billboard in February. "I can't wait for the world to hear it. It's an incredible song." Aguilera confirmed a few months later that she had indeed recruited Lovato.
"We went through a few names of women. I needed a belty singer, and she took it to the next level," the songstress told the magazine in May. "I almost cried when I first heard her on the record."
When the track was finally released, Lovato relished in the milestone moment.  "I hope you love this song as much as I do," she tweeted. "It's such an honor to lend my voice to this anthem for women with one of the most inspiring individuals I've ever met."
Catch Aguilera and Lovato's first live rendition of the track at the 2018 Billboard Music Awards on Sunday.