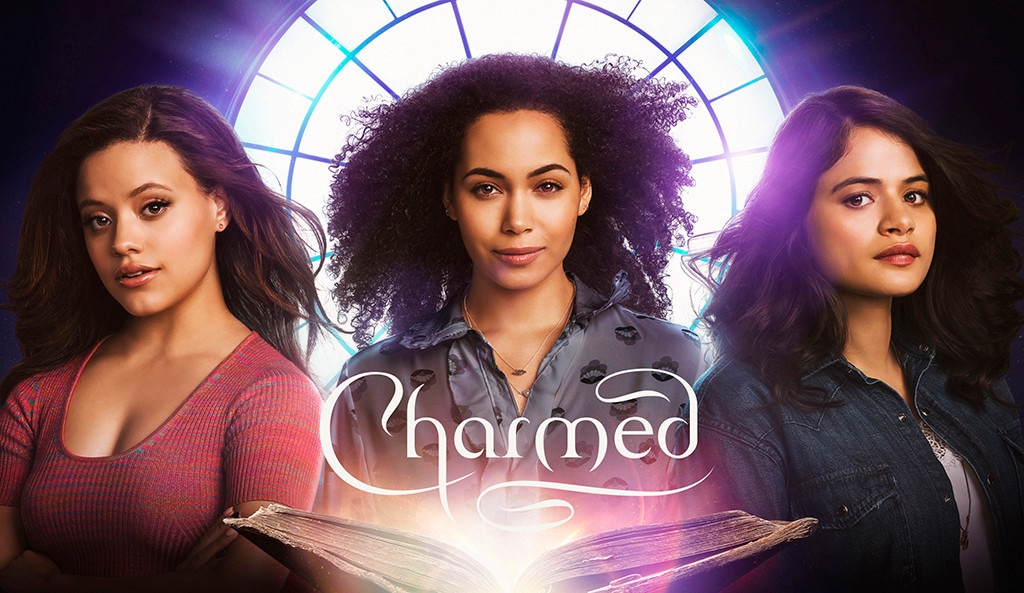 CW
Charmed is coming back on TV, but these aren't the sisters fans knew and loved for eight seasons. The CW's Charmed remake is coming to Sundays with Supergirl. Gone are the Halliwell sisters, say hello to the Vera sisters—Macy (Madeline Mantock), Mel (Melonie Diaz) and Maggie (Sarah Jeffery). And that's just what The CW wants you to do: Give the new Charmed a shot.
When a remake of the series was announced fans—and even the show's original stars—spoke out about a new version. Holly Marie Combs was particularly outspoken regarding her displeasure at a new version of the fantasy series.
"Here's the thing. Until you ask us to rewrite it like Brad Kern did weekly don't even think of capitalizing on our hard work. Charmed belongs to the 4 of us, our vast amount of writers, crews and predominantly the fans. FYI you will not fool them by owning a title/stamp. So bye," Combs tweeted in January 2018.
During a call with press, Mark Pedowitz, president of The CW, said he wants critics of the remake to give the show a shot.
"Hopefully they would give this new cast a chance. It is not quite the same, yet there are many similarities. Hopefully they'll give it a shot. We are happy with who we cast, we think it's a nice mix. We're thrilled that Jennie Snyder Urman has reimagined it somewhat and I can only say to fans: Before you make a decision, watch the series."
The new series follows sisters whose bond is threatened by the death of their mother in a horrifying accident…but was it really an accident? The sisters can freeze time, are telepathic and can telekinetic. They eventually come under the guidance of the women's studies department chairman…who is revealed to be their Whitelighter, their adviser and guide. Turns out their mother's death wasn't an accident at all, dark forces murdered her. Now the Vera sisters must accept their calling as The Charmed Ones.
Charmed airs Sundays this fall paired with Supergirl on The CW.