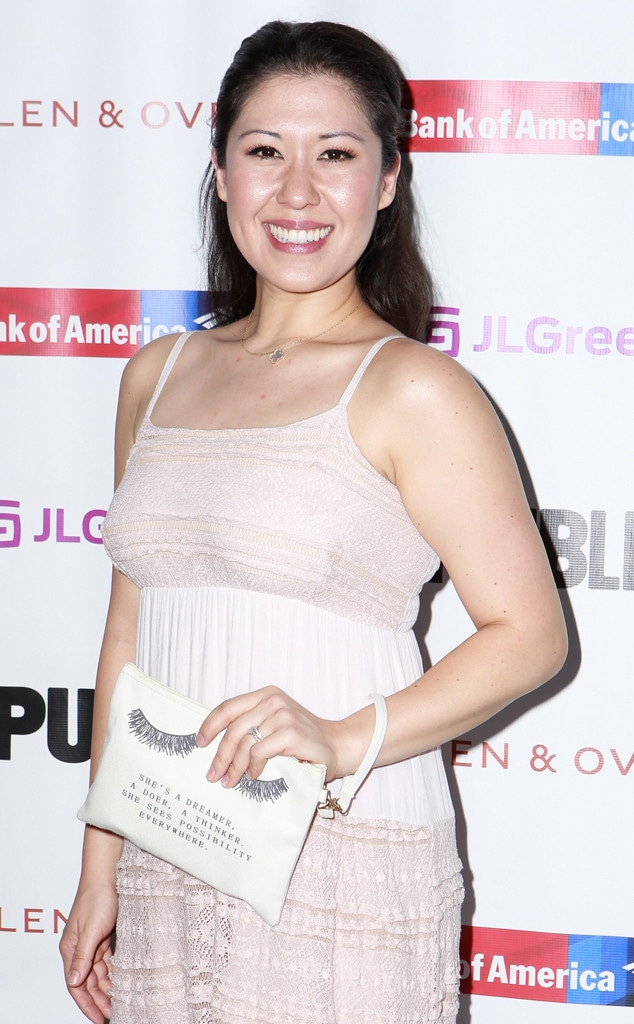 Gonzalo Marroquin/Patrick McMullan via Getty Images
Ruthie Ann Blumenstein has suffered another family tragedy.
Just two months after she lost her 4-year-old daughter in a car crash, the Broadway star, also known as Ruthie Ann Miles, is mourning the death of her unborn child. 
"At the time of the crash Ruthie was pregnant and was severely injured. This past Friday Ruthie and [her husband] Jonathan lost their baby, Sophia Rosemary Wong Blumenstein," the family's attorney Ben Rubinowitz told New York Daily News. "The pain suffered by Ruthie and Jonathan is nearly impossible to fathom."
Back in March, Blumenstein's daughter, Abigail, was hit and killed by a driver at a crosswalk in Brooklyn, New York. The Tony winner, who was pregnant with a baby girl at the time, was hospitalized but determined to be in stable condition. In a statement following the incident, Blumenstein wrote that it was "a miracle" her second child was "unharmed."
A 46-year-old man and a woman by the name of Lauren Lew were also hospitalized. Both were determined to be in stable condition. However, Lew's 1-year-old son, Joshua, died from the crash.
 A preliminary investigation by the NYPD Highway District's Collision Investigation Squad revealed that a 44-year-old vehicle operator "failed to maintain control of the vehicle and struck the pedestrians." The car didn't stop until it hit a parked and unoccupied car.
According to CBS News, the driver, Dorothy Bruns, had a seizure behind the wheel. Bruns reportedly had a history of seizures and was charged with manslaughter.
Shortly after the crash, Blumenstein thanked her fans for their prayers and for "holding us in our pain." She also released a statement with her husband upon closing a GoFundMe account that had been set up to help the family during this difficult time.
"These last few weeks have been terribly painful, but we know we have a web of people to lean on who will support us and love us through it all, just as we trust God is carrying us through this pain and comforting us in our sorrow," the statement read. "Especially in this time of grieving, as every day brings a mysterious combination of sorrow, pain, comfort, laughter, agony, and thankfulness, we have felt the true strength of community and continue to be very grateful for your prayers. We thank you all, from the bottom of our hearts, for everything."
She also received an outpouring of support from her fellow Broadway stars on social media.
In 2015, Blumenstein won a Tony Award for her performance in The King and I.