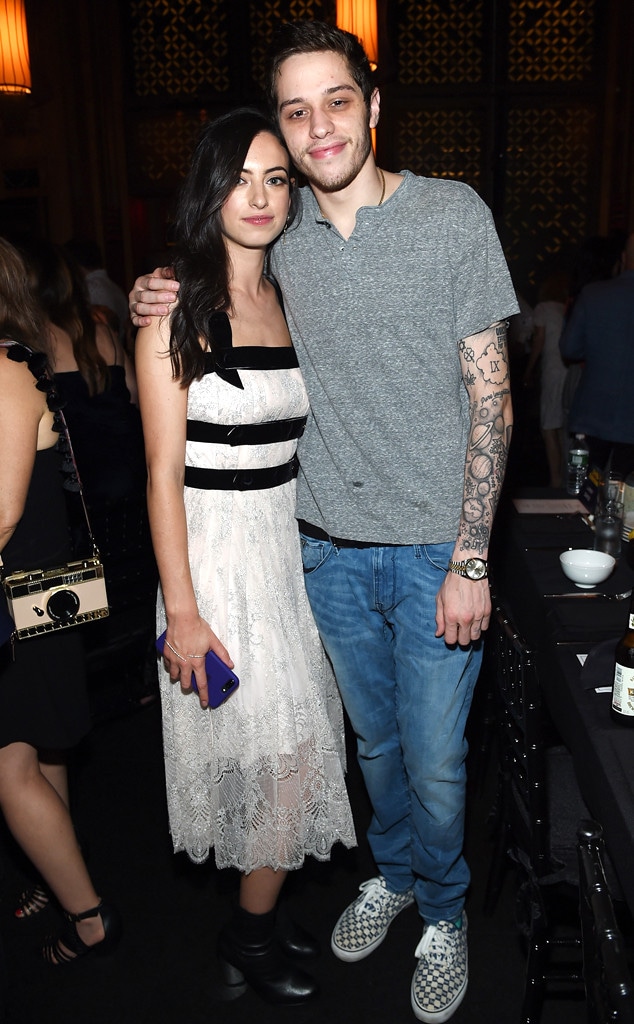 Jamie McCarthy/Getty Images
Pete Davidson and Cazzie David have broken up after two years together, he confirmed Wednesday. 
When asked about their relationship status in an interview for Complex's Open Late with Peter Rosenberg, the Saturday Night Live star revealed, per People, "We're not together anymore." 
Davidson, 24, called his former girlfriend a "very talented girl," adding, "She'll be great and she'll be fine."
Cazzie is the daughter of Larry David and creator of Amazon comedy series Half-Empty. The couple sparked romance rumors in May 2016, ultimately taking their relationship to the red carpet, including at last year's 2017 MTV Video Music Awards. 
It's unclear when Pete and Cazzie decided to go their separate ways, but as of two weeks ago the pair remained the closest of friends. "Bffs," the brunette captioned a photo of the pair enjoying cotton candy. 
Cazzie was also by Pete's side as he threw a 50th birthday celebration for his late father, who died in the line of duty during the 9/11 terrorist attacks. 
"She's the most beautiful girl in the world," the comedian once gushed to ET. "Look how lucky I am! She's so smart. She is a very, very wonderful lady."
Cazzie, also 24, has not commented publicly on their breakup.