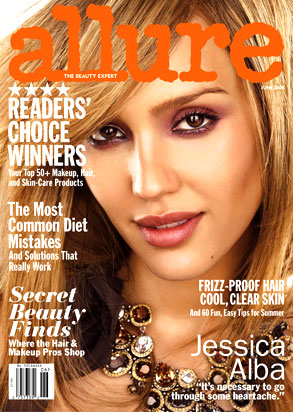 Michael Thompson for Allure Magazine
For someone not always (OK, never) seen as a serious thespian, Jessica Alba certainly has the "lady doth protest too much" routine down pat.
The 27-year-old mama-to-be attempts to set the record straight on her career priorities in the new issue of Allure: Commerce over art every time, unless there's a bikini involved.
When asked why she hasn't appeared in more independent, art-house fare, the expectant star gives a refreshingly candid answer, if not one that'll likely keep Sundance at bay for quite some time.
"To me, box office is the most important thing," she says. "If the movie makes money, then I'm fine."
You gotta give the girl some credit for honesty.