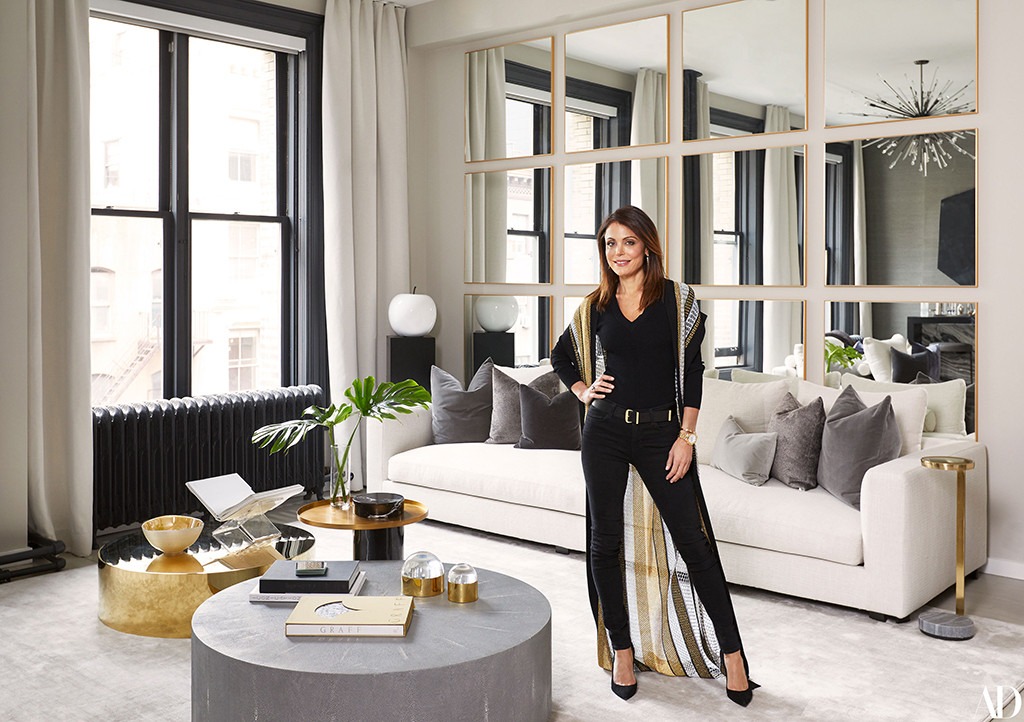 Gieves Anderson for Architectural Digest
It's time to explore Bethenny Frankel's playground.
Fans of the Real Housewives of New York City know the Bravo star loves all things real estate. Whether exploring homes in the Hamptons or renovating property with Million Dollar Listing's Fredrik Eklund, some could argue that Bethenny knows it all when it comes to houses.
But in the new interview with Architectural Digest, Bethenny is opening up about her own renovated apartment that is finally complete and ready to be showcased.
"People think it was a gut job, but the bones of the kitchen, the bathrooms, the plumbing—it's all intact," she shared with the publication. "It's like taking plain hummus and adding lemon zest and herbs. Now it's yours."
Originally purchased for $4.2 million, the SoHo loft was able to be completed with help from Bethenny's longtime designers Cheryl Eisen and Vian Abreu of Interior Marketing Group.
Gieves Anderson for Architectural Digest
And while the 4,000 square-foot space may only be two bedrooms, it's the perfect place for Bethenny and her daughter Bryn.  
"Moving changed her," the founder of B Strong explained when discussing her only child. "She likes to sleep in bed with me, but the morning after our first night here she said 'I'm gonna sleep in my own bed.' Now she wakes up at 7 A.M. She's fully dressed—picking her outfits, brushing her teeth, brushing her hair. She feels like a big girl."
Gieves Anderson for Architectural Digest
And although the SkinnyGirl founder may be seen filming with her girlfriends at various restaurants, events and spaces, the truth is Bethenny loves to unwind at home with family and super close friends.
"I am sort of antisocial, which people are shocked by because of my personality," she confessed. "But I don't really go out much. I'm 90 percent homebody, 10 percent lunatic."
Real Housewives of New York City airs Wednesday nights at 9 p.m. only on Bravo.
(E! and Bravo are part of the NBCUniversal family)