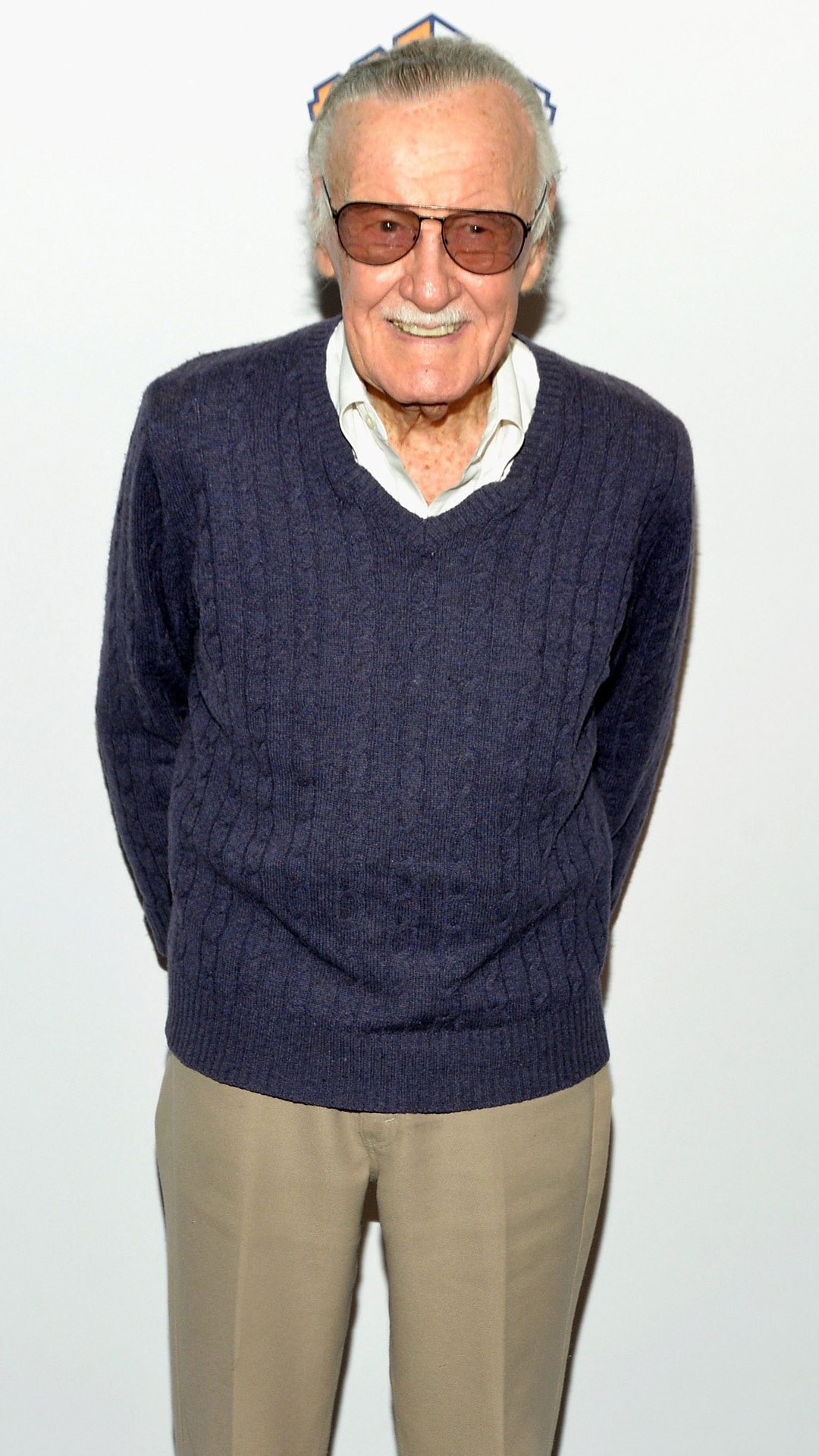 Michael Tullberg/Getty Images
Marvel Comics legend Stan Lee has filed a $1 billion lawsuit against POW! Entertainment, the company he co-founded back in 2001.
In the court documents, filed on Tuesday in Los Angeles and obtained by E! News, 95-year-old Lee claims that defendants Gill Champion and Shane Duffy "conspired and agreed to broker a sham deal to sell POW! to a company in China and fraudulently steal Stan Lee's identity, name, image, and likeness as part of a nefarious scheme to benefit financially at Lee's expense."
16 years after Lee co-founded POW!, the company was sold in 2017 to Camsing International Holding.
Albert L. Ortega/Getty Images
The documents claim that his former business partners "forged or fraudulently obtained a signature from Lee to give POW! Inc. the exclusive use of Lee's identity, name, image, likeness…"
It's also stated in the court papers that around 2011, Lee was diagnosed with macular degeneration. Four years later, he was diagnosed with advanced macular degeneration and declared legally blind.
As a result, the documents state, Lee "has been unable to read documents or drive on his own." He is seeking damages in excess of $1 billion.
In response to the lawsuit, a POW! representative told The Hollywood Reporter in a statement Wednesday, "The allegations are completely without merit. In particular, the notion that Mr. Lee did not knowingly grant POW! exclusive rights to his creative works or his identity is so preposterous that we have to wonder whether Mr. Lee is personally behind this lawsuit. There is no question Mr. Lee — who, along with his daughter, was and remains a substantial POW! shareholder — clearly understood the terms of the agreements he signed. The evidence, which includes Mr. Lee's subsequent statements and conduct, is overwhelming and we look forward to presenting it in court."
This lawsuit comes three months after Lee revealed he's fighting pneumonia.
"Hi, heroes. This is Stan Lee. I haven't been in touch with you lately. I have a little bout of pneumonia I've been fighting, but it seems to be getting better. But I want you all to know I'm thinking of you—of course, I always think of the fans—and I hope you're all doing well, and I miss you all," he said in a video message, shared with TMZ in late February. "I miss your enthusiasm. I miss all the notes and the photos and the e-mails that I used to get, and I still get a lot of them."
"I want you to know that I still love you all. I think that Marvel and Spidey and I have the best group of fans that any group in the world ever had, and I sure appreciate it," Lee continued. "Let me know how you're doing. I hope everything is going well for you, and I hope the next time we talk, I will be in even better shape. Maybe I'll have some of this pneumonia knocked down and we can have some real fun over the internet."