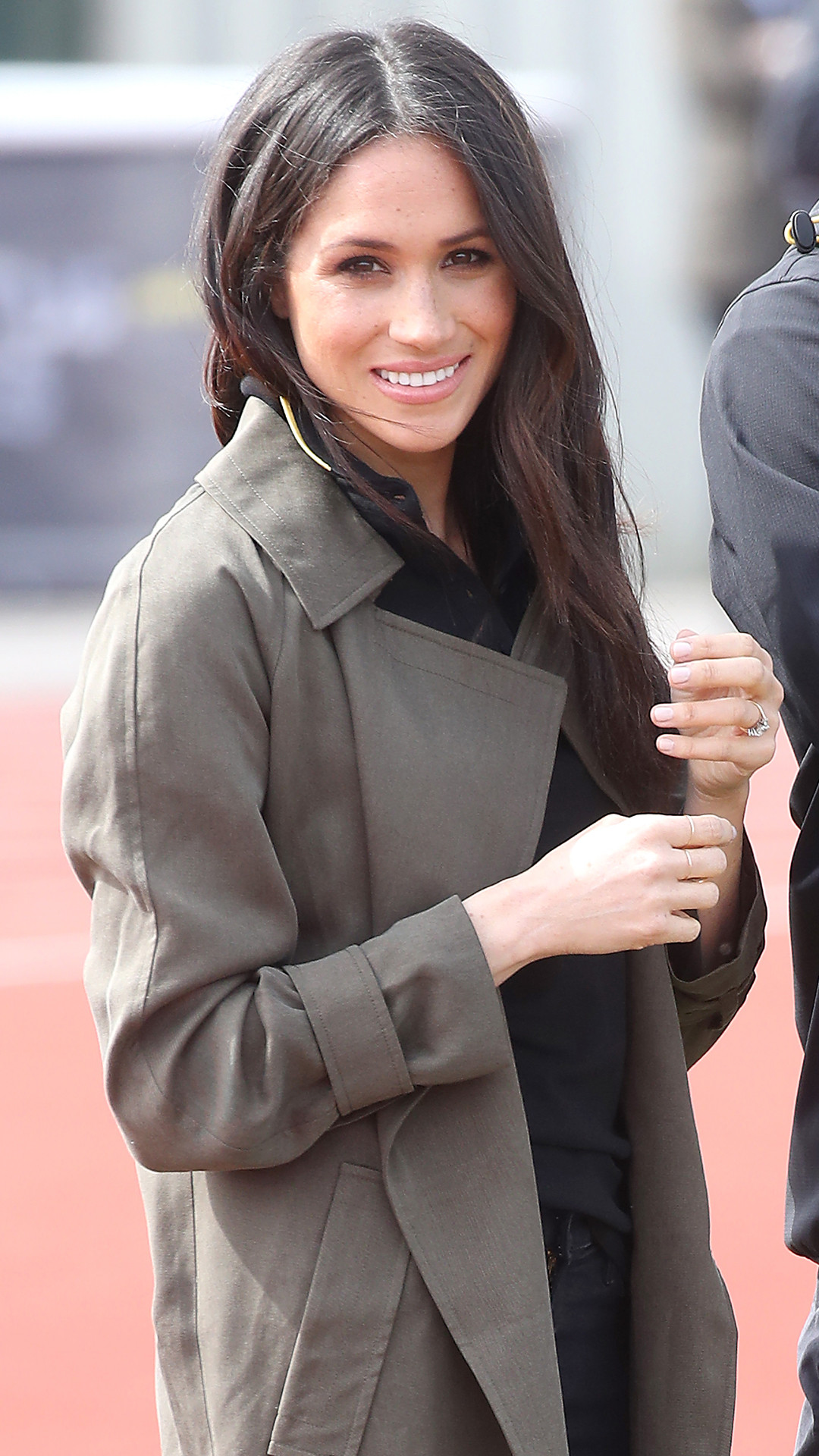 Chris Jackson/Getty Images
The days leading up to Prince Harry and Meghan Markle's May 19 wedding have been anything but scandal-free.
It all started earlier this week when The Mail on Sunday discovered that Thomas Markle had staged photos of himself at a café in Rosarito, Mexico. The paparazzi pictures show Thomas looking at photos of his daughter and Harry on a computer. In response to the scandal, Meghan's half-sister Samantha Markle took the fall for the staged photos, admitting on the ITV talk show Loose Women on Monday that she is the one who told her father to do it.
"As we know the media can take very unflattering photographs of people on their casual days and blow it way out of proportion," Samantha shared. "I said, 'You know, the world has no idea you're getting in shape, doing healthy things. They don't photograph you buying vegetables and PH water. They photograph you as unflattering ways as they can.' I said, 'Really, you need to show the world that you're getting in shape and doing great healthy things.' So, I suggested it."
Alexi Lubomirski / Kensington Palace
Shortly after news broke about Thomas' operation on Tuesday, Samantha told Sunrise Channel 7 that her father had sent her a message confirming that he will have heart surgery. Samantha added that Thomas has been under a tremendous amount of stress amidst health challenges, saying she hoped he pulls through this now and can still go to the wedding.
He underwent the surgery Wednesday, TMZ reported, and "seemed alert and coherent" after doctors implanted stents into his blood vessels. 
It was announced just over a week ago that Thomas would walk his daughter down the aisle at her wedding at St. George's Chapel at Windsor Castle. On May 4, the Communications Secretary to Prince Harry released a statement about the ceremony, including the "important" roles that Meghan's parents, Thomas and Doria Ragland, would play in the wedding.
"The first thing I would like to share is that Prince Harry and Ms. Markle are very much looking forward to welcoming Ms. Markle's parents to Windsor for the wedding," the statement read. "Mr. Thomas Markle and Ms. Doria Ragland will be arriving in the UK in the week of the wedding, allowing time for Prince Harry's family, including The Queen, The Duke of Edinburgh, The Prince of Wales, The Duchess of Cornwall, and The Duke and Duchess of Cambridge, to spend time with them before the big day."
The statement then shared that Thomas would walk Meghan down the aisle and Doria would travel with Meghan in the car to Windsor Castle.
In a statement released through Kensington Palace, Meghan broke her silence on Thomas' condition. "Sadly, my father will not be attending our wedding. I have always cared for my father and hope he can be given the space he needs to focus on his health.  I would like to thank everyone who has offered generous messages of support," the bride-to-be said. "Please know how much Harry and I look forward to sharing our special day with you on Saturday."
(This story was originally published Tuesday, May 15, 2018 at 4:55 p.m.)