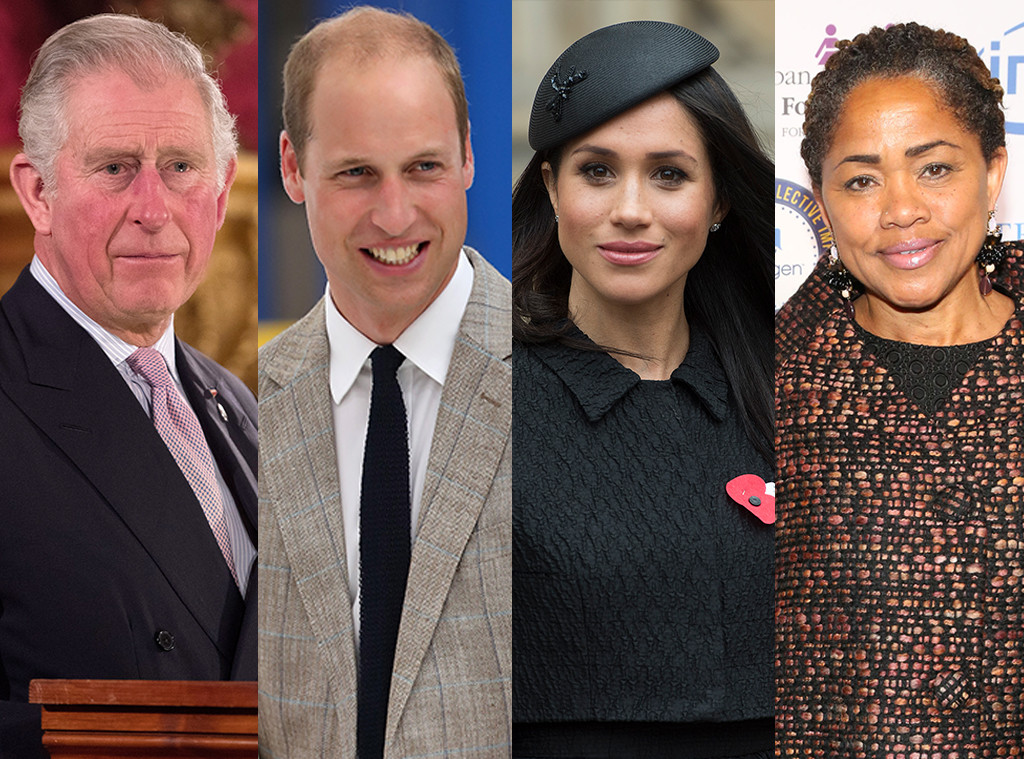 Getty Images
The royal wedding will go on as planned, even if the father of the bride decides not to attend. 
Carolyn Harris, royal historian and author of Raising Royalty: 1000 Years of Royal Parenting, tells E! News there is no "hard rule" in place that would require Thomas Markle to walk Meghan Markle down the aisle. (After suffering a heart attack and becoming embroiled in a paparazzi scandal, Thomas said he would not make it to England after all. Hours ago, Markle told TMZ he'd "hate the idea" of missing his daughter's wedding day.)
Regardless of what transpires on Saturday, Harris points to a "number of different possibilities" that wouldn't damper Prince Harry and Meghan's big day one bit. In fact, she points to past royal weddings in which "other family members" walked brides down the aisle when they're fathers were not present. 
When Queen Victoria married Prince Albert in 1840, she was given away by paternal uncle Prince Augustus Frederick, the Duke of Sussex. Queen Victoria assumed the same role for daughters Princess Helena and Princess Beatrice on their wedding days.
Harris explains, "So if Meghan Markle does make the decision to have her mother give her away, there's certainly precedence dating back to Queen Victoria's reign."
Similarly, Princess Margaret's brother-in-law Prince Philip walked her down the aisle when she wed Antony Armstrong-Jones in 1960. Despite rumors that Prince William might fill in for Markle's father, Harris tells us that because he's Harry's best man, the Duke of Cambridge already has a "clear role" in the festivities.