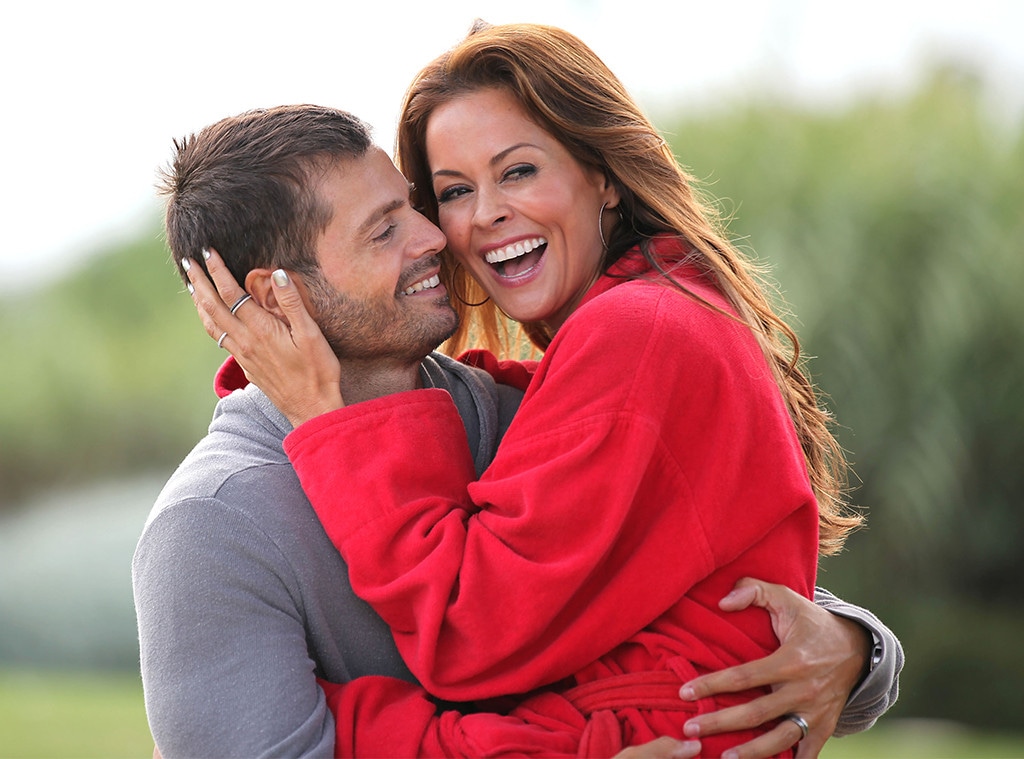 Albert Michael/startraksphoto.com
Brooke Burke is sharing her thoughts on whether or not it's OK to date before officially being divorced.
The former Dancing With the Stars co-host appeared on Tuesday's episode of Steve alongside Tamar Braxton and Julissa Bermudez, where each woman shared their point of view on divorce and dating.
Host Steve Harvey introduced the topic by talking about a recent interview Jada Pinkett Smith did with Access Hollywood in which she shared that Will Smith was "just separated" from his first wife when he first started calling her.
"Would you date someone before they were officially divorced?" Harvey asked the trio.
Burke, who recently filed for divorce from husband David Charvet, said it really depends on the situation.
"It really depends because getting divorced can take a long time," Burke explained. "People can have filed for divorce and it can take years, and a lot of people separate with the intention of never getting back together but there are other legal complications."
"I'm more concerned about the emotional separation and the emotional divorce than the legal document requiring a signature," Burke added.
In early April, E! News learned that Burke had filed legal documents in court, ending her relationship with Charvet after over six years of marriage.
Weeks later, Burke appeared on Steve and talked about her split, sharing, "I just recently filed for divorce so this is all very fresh and vulnerable for me. But my goal and my prayer is to move forward with an open heart and to take the beautiful memories and to learn from the challenges that I faced and not to bring all the baggage, which is mine, and pass it on to someone else whenever that day comes."
Watch the video above to see what else Burke said about dating and divorce!