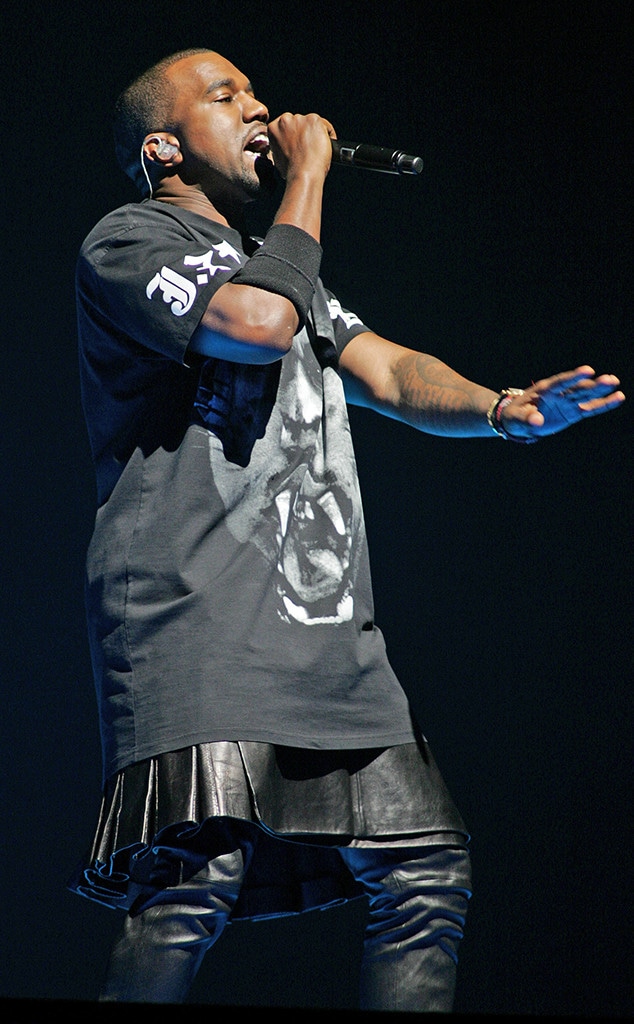 Jason Squires/WireImage
If Kanye West hasn't returned your calls, don't take it too personally.
The 40-year-old rapper got rid of his phone to concentrate on his music. 
"For anyone whose tried to text or call me in the past 2 weeks I got rid of that phone so I could focus on these albums," he tweeted on Tuesday. 
It looks like he's made some progress, too. The Yeezy leader shared a video of him working on his songs.
Kanye has clearly been hard at work on these albums. He even missed the 2018 Met Gala to focus on his new music. So, his wife Kim Kardashian attended the event with her sisters, Kylie Jenner and Kendall Jenner, and her mom, Kris Jenner.
"Love you babe wish you were here with meeeeee," Kim tweeted after her hubby shared a photo of her in her Met Gala gown, "but you're only finishing up 5 albums."
Back in March, E! News reported that Kanye flew to Jackson Hole, Wyoming to record new music.
"Kanye loves to escape to Wyoming to record his music because it is peaceful and he can lock up and really focus on getting tracks done," the insider told E! News. 
The source said being in nature helps the "Gold Digger" star avoid distractions. Just before the trip, Kanye was making headlines for his tweets about President Donald Trump and his comment that slavery "sounds like a choice."
"He thinks by being at the mountains, he doesn't have many distractions and can have a more clear sense of direction for his music," the source added. "That is why he usually escapes there when he is in the zone to get things done. Kanye wants to release something 'very soon' and is really excited about getting back into the creative game."
Kim even visited her hubby during his stay. However, she wasn't the only one. Kylie's boyfriend Travis Scott also paid him a visit. Travis released his new song "Watch," which features Kanye, on May 4.
Kim spoke about her husband's whereabouts last week on Live With Kelly and Ryan.
"He's doing really good," she said. "He's in Wyoming recording. He has a couple albums coming out, so he's just focused on that."
Although, the Keeping Up With the Kardashians star joked she grew her first gray hair that week and that she's "blaming that on him."
Kanye was recently spotted in Charleston, South Carolina.