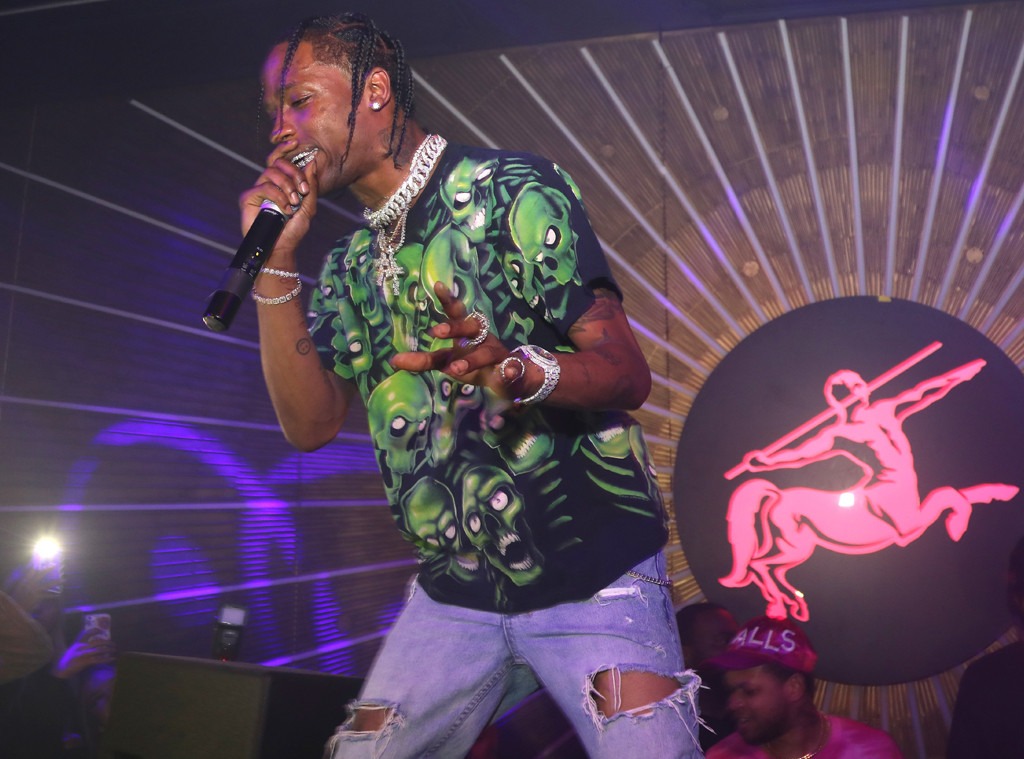 Jerritt Clark/Getty Images for Remy Martin
Travis Scott took a stand for a fan. 
On Saturday, the rapper was in the midst of a set with Quavo at the Rolling Loud Festival in Miami, Florida when a fan climbed on stage to join the 26-year-old Grammy nominee. However, several security guards quickly sprung into action to stop the unidentified male fan. 
As the fan was thrown to the floor and one security guard went to kick him, Scott held his arms out to stop the guards from grabbing the fan and pulling him off of the stage. Once the guards dispersed, the rapper pulled the man up and held the mic to his mouth as he jumped around rapping to the track. 
Once the song was over, Scott called the fan over. "Yo son, you know what you just did, right? You came here for this?" he asked him. Scott then showed him where he could get down from the stage. 
"Security, don't you touch him. I got you. Turn the lights on," Scott said into the mic as he proceeded to direct the crowd to gather around and help the fan get down from the stage.
"Don't do that cop, he good, he's okay, he's okay. No, no, no. He part of the show. He ok. He part of the show. He all right. He a fan, bro. We don't do that," Scott said into the mic as the audience applauded. 
As he directed, "Everybody with a camera, put your cameras down. Ya'll help this kid."
E! News has reached out to Scott's rep for comment.