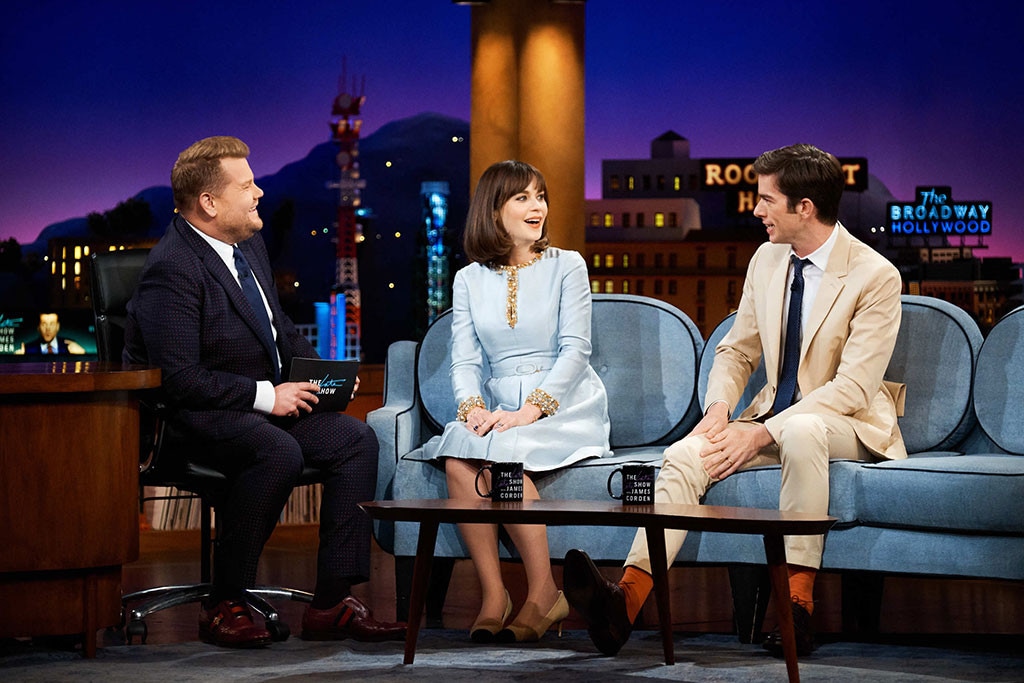 Terence Patrick/CBS
Zooey Deschanel doesn't speak guidette. 
The New Girl star probably doesn't partake in GTL or T-shirt Time, but she managed to catch the eye of Jersey Shore's resident meatball, Nicole "Snooki" Polizzi. As the actress shared on social media, Snooki left an unexpected note for Deschanel that was a touch confusing. 
The note read: "Zooey [heart], You're really hot. I'm a huge fan and wish we had wine together. Stay sexy b--ch! [Heart], Snooki [smiley face]."
"So much about this letter is so interesting to me," Deschanel told James Corden on The Late Late Show Monday night. "The way she expresses herself is so unique."
However, Deschanel took issue with the "Wish we had wine together" line. 
"So, she wishes something in the past that didn't happen, but she doesn't express wanting it to happen in the future," the actress said, noting that Snooki also didn't leave a way to contact her to initiate a wine gathering. 
"There's a possibility we could have wine together, sure!" the star assured. However, Deschanel needs a number before they can get to clinking glasses.  
"I got nothing but a lot of hearts," she quipped. "Three hearts and a smiley face."
Attention, Snooki: Zooey needs your number!