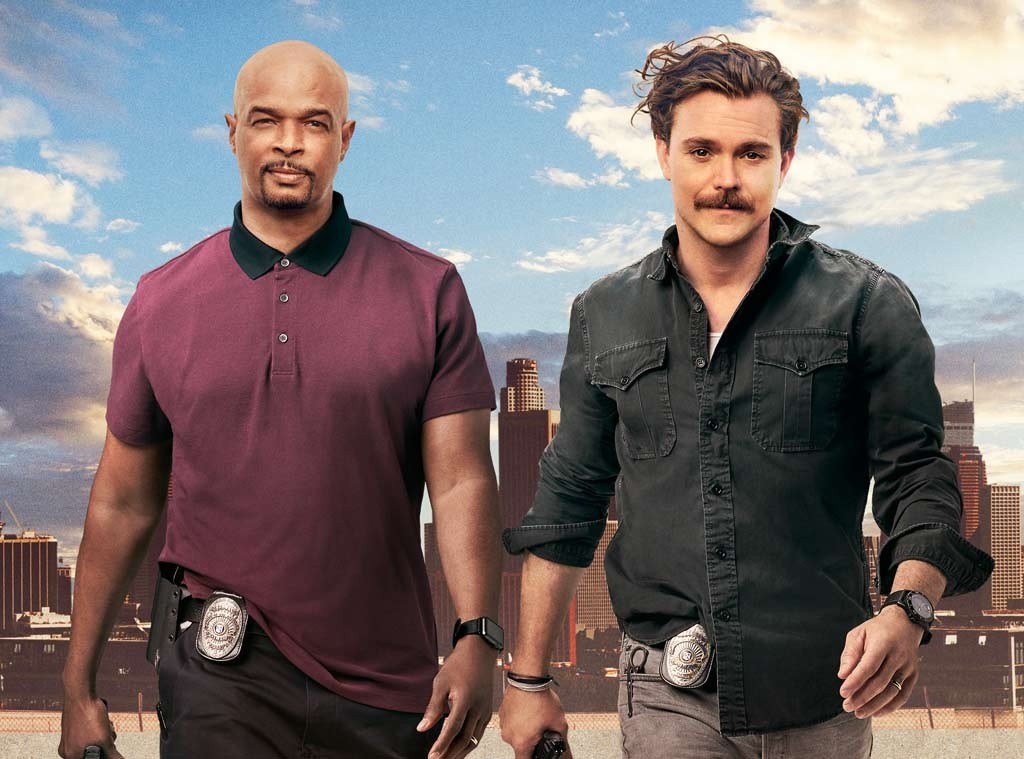 Fox
After Fox announced that Seann William Scott will replace Clayne Crawford for season three of Lethal Weapon, Damon Wayans took to Twitter to speak out about the Martin Riggs character. 
According to Deadline, Wayans shared a video of himself from an on-set incident in which the Roger Murtaugh star was hit in the head by shrapnel from a special-effects explosion. The explosion appeared to take place on Wayans' right. However, the actor then shared a photo of himself suffering a bleeding wound on the left side of his head.
"How does the shrapnel from this hit me on the opposite side of the head?" Wayans tweeted, per Deadline. He then explained how the injury allegedly occurred in a separate tweet and tagged Crawford along with the hashtag "#noapology."
Crawford was directing the episode with the referenced scene. 
Wayans has since made his Twitter account private.
In addition, Wayans alleged in a tweet that Crawford "hit another actor in the mouth with a bottle of green tea and busted his mouth open." He tagged Lance Henriksen and used the hashtags "#notanaccident #knowyourfacts."
Furthermore, Wayans shared a picture of a sign that read "Clayne Crawford is an emotional terrorists."
"Since @warnerbrostv is not defending me at all..here's another photo of images other people were posting in and around the lot. Not me! He became UNINSURABLE! Relished in making female cry. And stuck fear in cast and crew. #dontblameme."
He also tweeted that Crawford had a "file of infractions." 
E! has reached out to Fox and Warner Bros. Television for comment.
In April, Deadline reported that Crawford had a "history of bad behavior on the show, and that he has been disciplined several times over complaints of emotional abuse and creating a hostile environment."
The next day, Crawford took to Instagram to confirm that he had been "reprimanded twice during this past season of Lethal Weapon." He claimed that the first incident was because he "reacted with anger over working conditions that did not feel safe or conducive to good work under the leadership of a guest director and assistant director." Crawford claimed he apologized for his role in the incident and completed studio therapy. He also wrote that he shared a "sizeable" portion of his paycheck with a party involved. The second reprimand took place during an episode he was guest directing. 
"An actor on set felt unsafe because a piece of sharpnel from an effect hit him," he wrote, describing the incident Wayans showcased in his tweets. "It was an unfortunate event that happened in spite of all safety precautions and procedures being followed." He then said he took responsibility for the incident.
"I absolutely love, respect and care for my crew and cast, and would never intentionally jeopardize so many jobs," the statement continued. He later added that he was "incredibly sorry" if his "passion for doing good work has ever made anyone feel less than comfortable on our set or feel less than celebrated for their efforts." He also apologized to the cast and crew for the "negative attention" the show has received as a result of these incidents.
Last week, Crawford addressed his firing on Twitter, writing, "Wait, wait, wait......you can't fire me on my day off!"
While speaking with reporters on a conference call on Monday, Fox Television Group CEO Dana Walden said the recasting of the role was "not our choice."
"Our partners at Warner Bros. came to us three weeks ago that they could not deliver Lethal Weapon as we had known it before," she explained. "There were some real challenges in the cast."