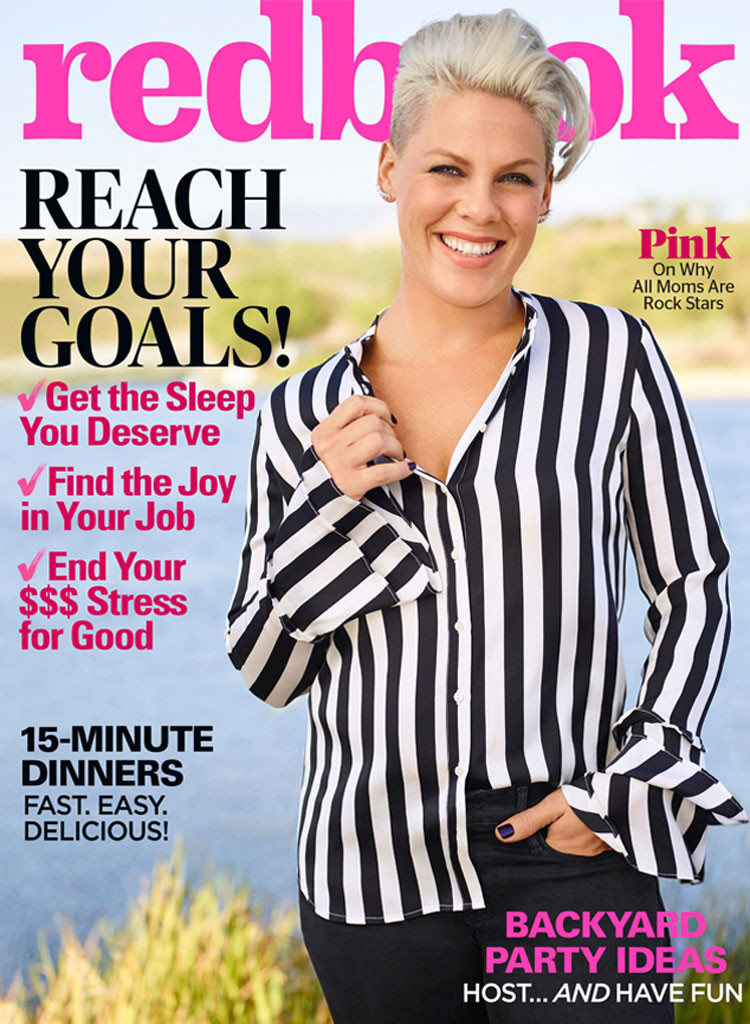 Jason Kim/August/Courtesy of Redbook
Pinkis all about addressing familial conflict head-on, even if that means interrupting daughter Willow Hart's school day.
The singer admits in a new interview with Redbook magazine that she once staged a "sit-in" to properly discuss why the 6-year-old was "upset" and giving her famous mama the silent treatment.
Pink, who considers herself a "total crier," explained, "Willow won't cry ever, and it annoys me to no end. One day I had a sit-in at her school because I knew she was upset and she wouldn't talk to me. I sat down on the pavement and I was like, 'I'm not moving until you tell me about your feelings, because this is going to be a lifelong conversation for you and me and you have to learn to let me in.'"
"Without batting an eye," Pink recalled, "she goes, 'I promise to tell you more about my feelings if you promise to tell me less about yours.'"