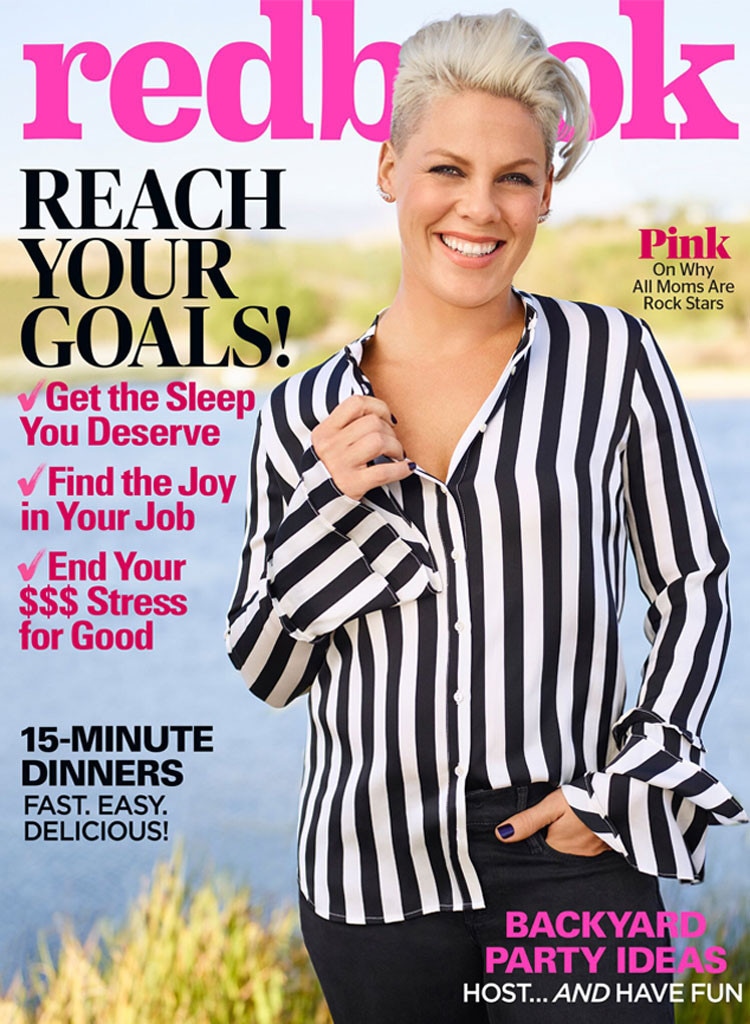 Jason Kim/August/Courtesy of Redbook
Pink is all about addressing familial conflict head-on, even if that means interrupting daughter Willow Hart's school day. 
The singer admits in a new interview with Redbook magazine that she once staged a "sit-in" to properly discuss why the 6-year-old was "upset" and giving her famous mama the silent treatment. 
Pink, who considers herself a "total crier," explained, "Willow won't cry ever, and it annoys me to no end. One day I had a sit-in at her school because I knew she was upset and she wouldn't talk to me. I sat down on the pavement and I was like, 'I'm not moving until you tell me about your feelings, because this is going to be a lifelong conversation for you and me and you have to learn to let me in.'"
"Without batting an eye," Pink recalled, "she goes, 'I promise to tell you more about my feelings if you promise to tell me less about yours.'"
The "Just Give Me a Reason" performer said she was shocked by her little girl's reaction, but told her, "'Not going to happen. People pay me for my feelings.'"
Raising Willow has taught Pink "a lot about how to deal with people," she told the mag, adding, "I process out loud. She does it inside and it scares me a little, but I have to let her go through her process."
Jason Kim/August/Courtesy of Redbook
Willow, along with dad Carey Hart and little brother Jameson Hart, has joined Pink on the road for her Beautiful Trauma tour. The 38-year-old is looking forward to making "amazing memories" with her family, sharing, "When I left [for the Truth About Love Tour in 2013], Willow was 14 months, and I would come right offstage and breastfeed her. That was our bonding time and some of my favorite moments. Jameson is now doing the same thing."
Of course, Pink knows she won't always be able to bring her little ones along and is thus cherishing each and every moment. 
"When touring stops working for the kids, if they decide they just want to be home and have a normal life, whatever that means, I'll stop, because they are by far the priority," she said. "But I think it's cool that they get to see their mom be the boss and work really freaking hard to realize a dream. I'd say it's 95 percent positive."
Pick up the latest issue of Redbook when it hits newsstands May 22.