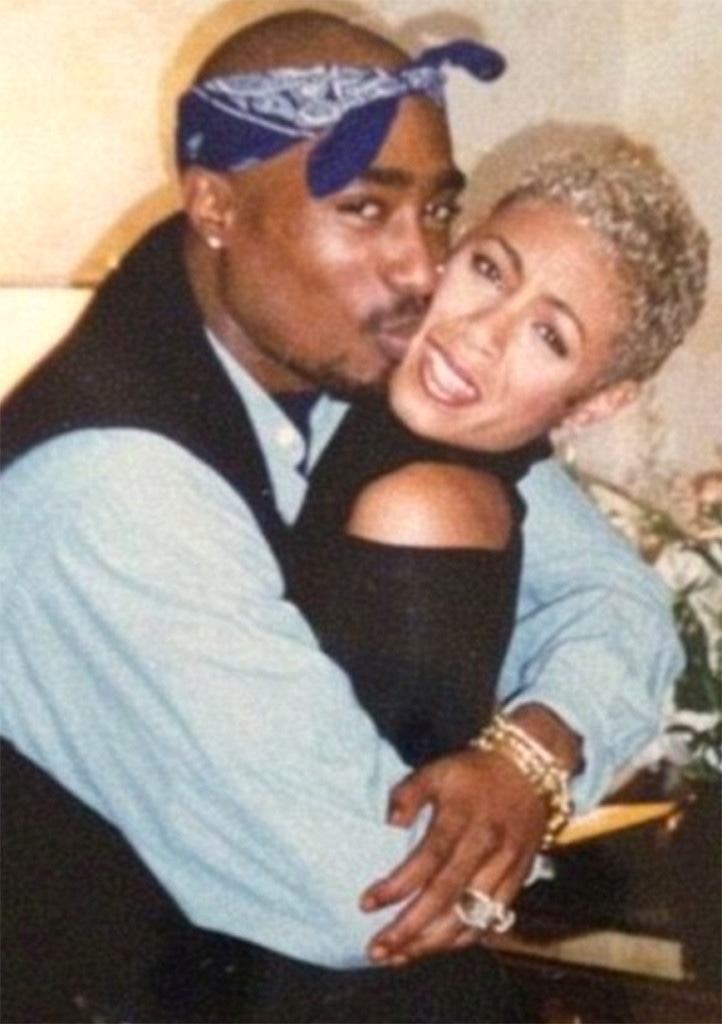 Twitter
Jada Pinkett Smith has an emotional conversation with her mother Adrienne Banfield-Norris and daughter Willow Smith on her new Facebook Watch series.
On the second episode of Red Table Talk, Jada sits down down with her mother and daughter, as they all reflect on loss, pain and mourning.
The candid superstar opened up about her friendship with high school pal Tupac Shakur, who was murdered during a drive-by in Las Vegas in 1996.
"I've had a lot of loss. So many of my close friends gone. They didn't make it to 30. They didn't make it past 25. A lot of people talk about my relationship with Pac and figure that out. That was a huge loss I my life," confessed the actress, who is married to Will Smith.
The 46-year-old continued, "Because he was one of those people I expected to be here. My upset is more anger because I feel like he left me. and I know that's not true and it's a very selfish way to think about it… I really did believe he'd be here for the long run. And when I think about it I still get really mad."
The actress also revealed she felt that despite his brief time in the world—he made his mark.
"He played his role…he did what he was meant to do…he's an icon," said Jada.
The conversation then turned to Willow's perception of loss.
Willow said her greatest loss was at one point her sanity. "I would have to say, honestly feel like I lost my sanity at one point," said the star. "It was after that whole 'Whip My Hair' thing'… I just stopped doing singing lessons and I was kind of like in this gray area of like who am I? Do I have a purpose? Is there anything like that I can do besides this?"
 The 17-year-old singer, whose tune came out when she was just 9-years-old also revealed that she began cutting herself to cope.
"After the tour and the promotion and all of that they wanted me to finish my album I was just like…I'm not going to do that and after all that kind of settled down and there was just kind of a lull," said Willow. "I was listening to all kinds of dark music and like it was just so crazy, I was just plunged into this black hole. And I was like cutting myself… and doing crazy things."
Willow also admitted she didn't tell her brothers, only one friend, at the time.
"I never talk about it because it was such a short weird point in my life. But you have to pull yourself out of it, ya know. I honestly felt like I was experiencing so much emotional pain but my physical circumstances weren't reflecting that," admitted Willow.
Last week on the show's first episode, Jada sat down with Will's first wife Sheree Fletcher and admitted it was wrong for the pair to date before he was divorced.