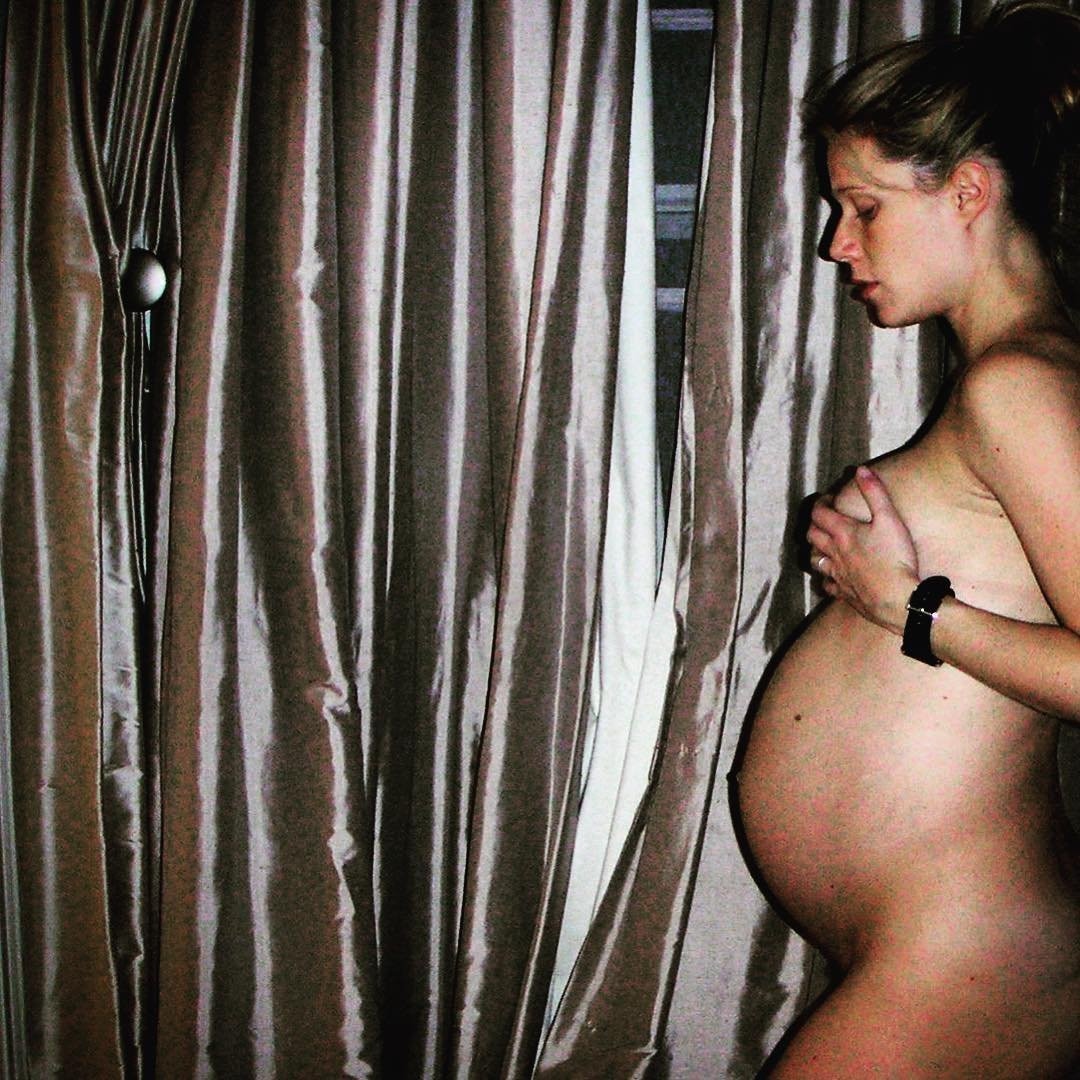 Instagram
Gwyneth Paltrow and Nikki Reed are celebrating motherhood's most powerful moments in a very intimate way. 
The actress-turned-lifestyle guru took to Instagram on Sunday with a throwback photo from the day she gave birth to her now 14-year-old daughter, Apple Martin. Reed, meanwhile, received a heartfelt message from hubby Ian Somerhalder on her very first Mother's Day. The Vampire Diaries star shared a nude photo of Nikki cradling her baby bump. 
Paltrow penned, "Fourteen years ago on the verge of a life changing morning... To all of us, biological, adoptive, foster, spiritual, communal, all the den mothers and grand mothers and great grandmothers and great great grandmothers, all the way back, happy Mother's Day."
The 45-year-old Oscar winner co-parents Apple and 12-year-old son Moses Martin with ex Chris Martin. 
Somerhalder's well-wishes were just as emotional, reflecting on his "magical human with a tiny magical human inside." He gushed, "Nicole, you are the warmth of the sun, you are the light of the moon, you are the air in my breath and the ground beneath my feet. How lucky I am to witness you in your most natural and powerful state; as a mother. I'm so profoundly grateful to you for the great sacrifice, patience, will and strength to grow, nurture and push this tiny little angel into the world."
The actress-activist gave birth to daughter Bodhi Soleil Reed Somerhalder in July 2017. 
"You inspire me every day to learn and alongside learning from you there is no doubt in my mind that we will be the parents we've always dreamed of being," Ian continued on social media. "Happy 1st Mother's Day honey. What a special day, like every day, to spend in the California sun with you and our cub."
In her own Instagram post, Nikki called this past year her "most transformative" yet. "Mamas are everywhere," the 29-year-old shared, "whether you're a Mama to a fur baby, a foster Mama, a step-Mama, a future Mama, or the best friend of a Mama. Everyone out there knows one, and today is a day to celebrate every kind of Mama. And to my sweet baby girl, thanks for choosing me to be yours."
Halle Berry shared a similar snapshot on Instagram, writing, "My dear friend @CliffWatts captured this image 10 years ago before I knew the real joy of motherhood. When you know, YOU KNOW and thank God I know! #HappyMothersDay to all the phenomenal women who KNOW!"
The actress has 10-year-old Nahla Ariel Aubry and 4-year-old Maceo Robert Martinez from previous relationships. 
Happy Mother's Day to Gwyneth, Nikki and Halle! See how more celeb moms celebrated their special day right here.