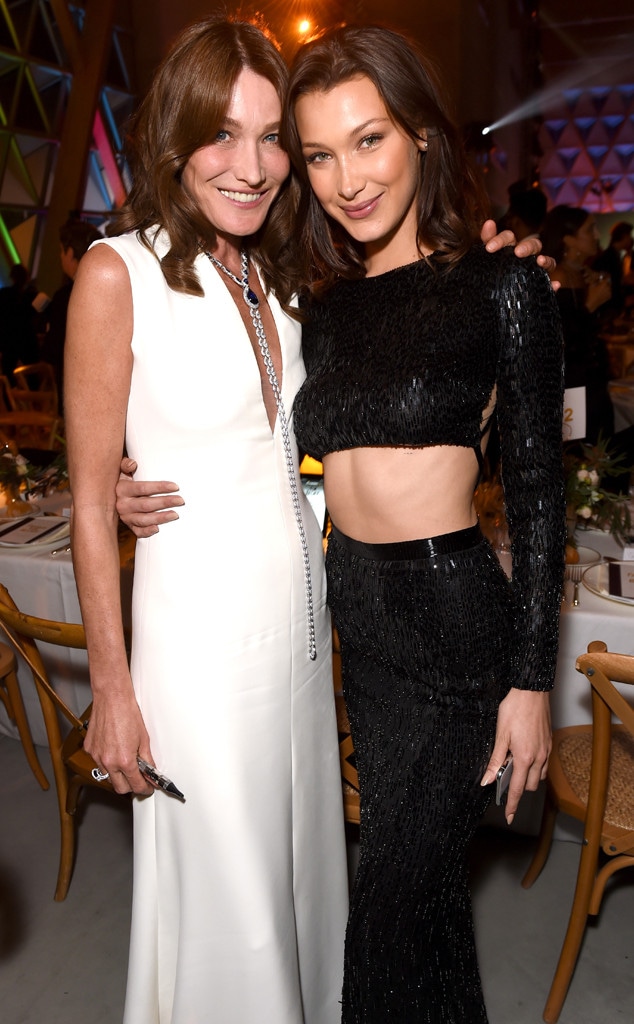 Dave Benett/FFR/Getty Images
Is there another Hadid sister we didn't know about? 
Sure, Bella Hadid and Gigi Hadid are the stylish sisters we've come to know and love on the catwalk, but it looks like there's been a missing sister all along—supermodel Carla Bruni!
While we know they're not actually related, they raised plenty of eyebrows over the weekend when they posed together and shared the results on Instagram. The similarity had Bruni wondering if she has another child. 
"Do I have a hidden daughter?" the songstress captioned the photo on social media. 
The two women look nearly identical, so much so that it even got the attention of Bella's real mama, Yolanda Hadid. The Real Housewives alum commented on the snap with a heart and a sweating emoji. 
Online, fans totally agree with their likeness, posting comments like "TWINS OMG" and "Totally! Love both of you."
It seems this doppelgänger has the Internet's stamp of approval. 
While the young fashionista has been busy at the 2018 Cannes Film Festival in France, Bella took some time out of the busy weekend to honor the most important woman in her life on Mother's Day—Yolanda! 
As she wrote online, "Happy Mother's Day to my queen my anchor my home the creator of my existence."