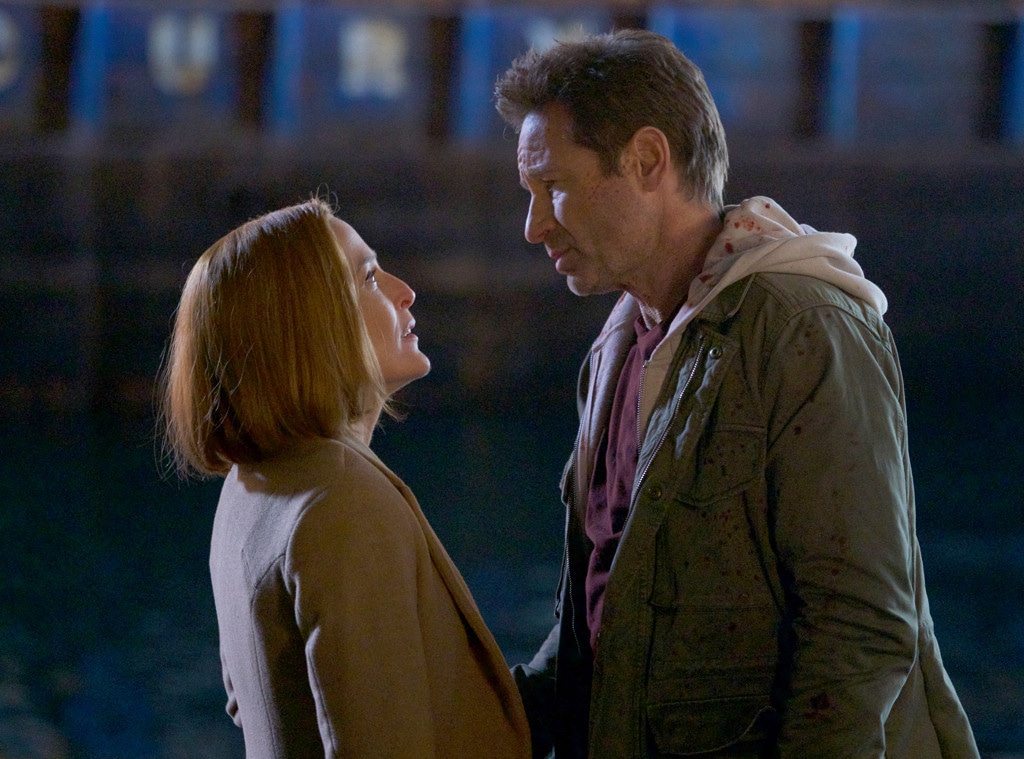 Fox
The truth may still be out there, but more episodes of The X-Files aren't. In a conference call, Gary Newman confirmed what many X-Files fans had speculated after Gillian Anderson declared the second event series of 10 episodes was her last.
"There are no plans to do another season at the moment," Fox's Newman told reporters while discussing Fox's 2018-2019 TV schedule.
Anderson said she was done playing Special Agent Dana Scully following the most recent season, leading many fans to believe this would be it for the series that also stars David Duchovny. Series creator Chris Carter previously told E! News that he always plans the end of a season as if it was the end of the show.
"I always try and play as if this is the end and so even if it isn't the end I try to take the characters and the show to a dramatic climax so you could either fall off that cliff or climb back up," Carter told E! News on set of the Fox series. "I've never imagined The X-Files without Mulder and Scully, without David and Gillian, and I don't want to have to imagine that. So really, as long as they want to do it, I would want to do it. But beyond that it's really a big question mark."
In January, Anderson told press she was interested in exploring other career prospects.
"It's been an extraordinary opportunity. I'm extremely grateful…I don't want to be tied down to doing one thing for months and months…I like to be challenged as an actor. That's why I got into this business. And it's time for me to hang up Scully's hat. This is it for me — I'm really serious," Anderson said.
The final season 11 episode ended with Scully learning she's pregnant, Mulder confronting and possibly killing the Cigarette Smoking Man (William B. Davis) and Mulder and Scully thinking their son, William (Miles Robbins), was killed. Carter said he saw it as a new beginning for the duo, not an ending.
"You know, I'm never satisfied, so I'll leave you with that. I'm standing with them at the end of the pier, that's where I leave this season. I'm in shock like they are, my mind is reeling and thoughts of the future are rushing through my head. I'm as off balance as they are," Carter told E! News in February, adding he was open to continuing the franchise in another capacity.
"Animated series is interesting. I'm open to really everything right now. I'm just pleased with this season, as I said to you. I'm happy to be finished and take a little break. I live in an area that has been beset by fires and floods, so I'm still digging out from that situation," Carter said. "I think fans have come to understand for over 25 years, that when this first series ended, there was another movie. When the second movie finished, there was another series. I think The X-Files still has a lot of life in it, not matter what that life might be."