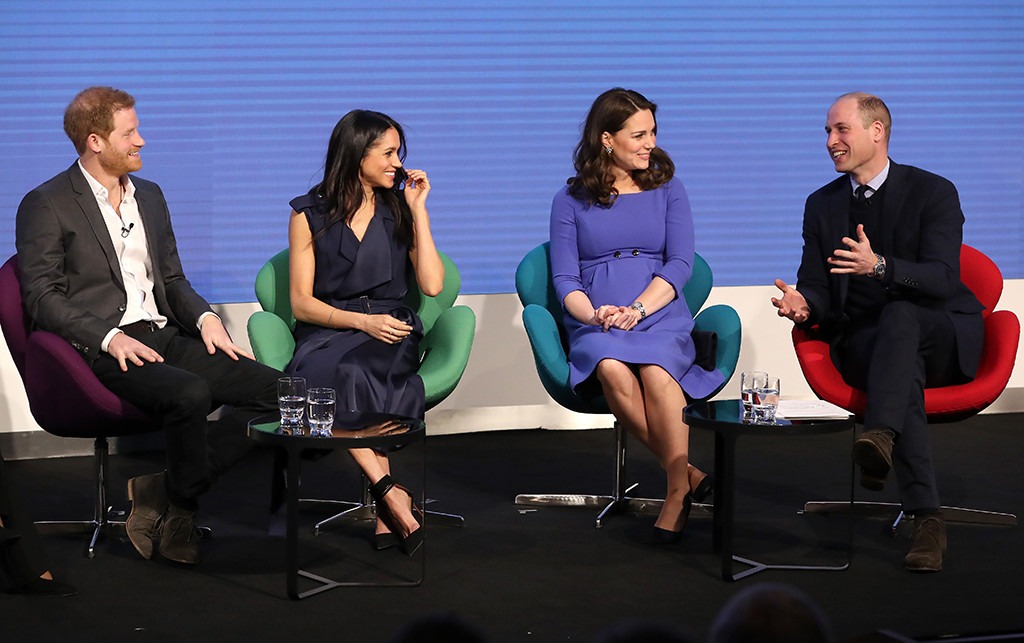 Chris Jackson - WPA Pool/Getty Images
In just a matter of days, Meghan Markle's life will change forever. But if there's anyone who understands the pressure of joining a lineage as rich in history, power and global fame as the British royal family, it's Kate Middleton. The pair will officially become sisters-in-law following Saturday's royal wedding between Markle and Prince Harry.
And who better to help acclimate the future Duchess of Sussex to palace life than the Duchess of Cambridge? Like Kate (prior to marrying Prince William in 2011), Meghan is a commoner—at least by the monarchy's standards. Markle's acting career has afforded her a certain degree of experience in the public eye, but nothing compared to royalty's unique challenges. 
The differences between Kate and Meghan? Fairly obvious. But it's all the ways in which they're journeys align that make their bond all the more special. 
Humble Beginnings: Born just one year apart in 1981 and 1982, respectively, Meghan and Kate's not-so aristocratic starts have helped to shape the royal family's increasingly modern perspective. Both come from working-class families, Meghan's mother a social worker and her father a former television lighting director. Kate's parents worked in aviation before launching their own party supply company. 
Seth Poppel/Yearbook Library; The Middleton Family
Enthusiastic About Education: Despite their modest upbringings, both Meghan and Kate attended private schools through childhood and into college. Meghan attended the prestigious Immaculate Heart High School in Los Angeles before heading off to Northwestern University in Chicago, where she graduated in 2003 with a degrees in theater and international studies. Kate graduated from the University of St. Andrews in 2005 with a degree in art history, and a fairy-tale romance with Prince William! Both women are well-traveled, with Meghan completing an internship at the American Embassy in Buenos Aires, Argentina and Kate spending part of her childhood in Jordan due to her father's job. 
Always Ambitious: Before settling into their respective careers, both Meghan and Kate proved that a little hustle goes a long way. Prince Harry's future Mrs. worked as a freelance calligrapher in between acting gigs, which included small stints on Deal or No Deal, General Hospital and 90210, prior to landing her big break on Suits. As for Kate, the recent grad supported herself as an accessories buyer for clothing retailer Jigsaw. She ultimately returned to the family business, working in marketing and design right up until she tied the knot. Markle announced her retirement from acting upon her engagement news, saying, "I feel very proud of the work I've done there, and now it's time to work with [Harry] as a team."
And sources say Kate and Meghan have already developed a friendship that will only strengthen following Saturday's "I do's." 
According to one palace insider, "It's becoming very clear within the family that William, Catherine, Harry and Meghan are the future of the royal family so everything rests on making sure Meghan eases naturally into her role. That's a big priority for everyone."
"Catherine did it and so they know it's possible for an outsider, without any prior interactions with the establishment, to integrate well," the source shared. "Catherine is very aware that Meghan will need a friend alongside her while she gets used to the way things are done around here."