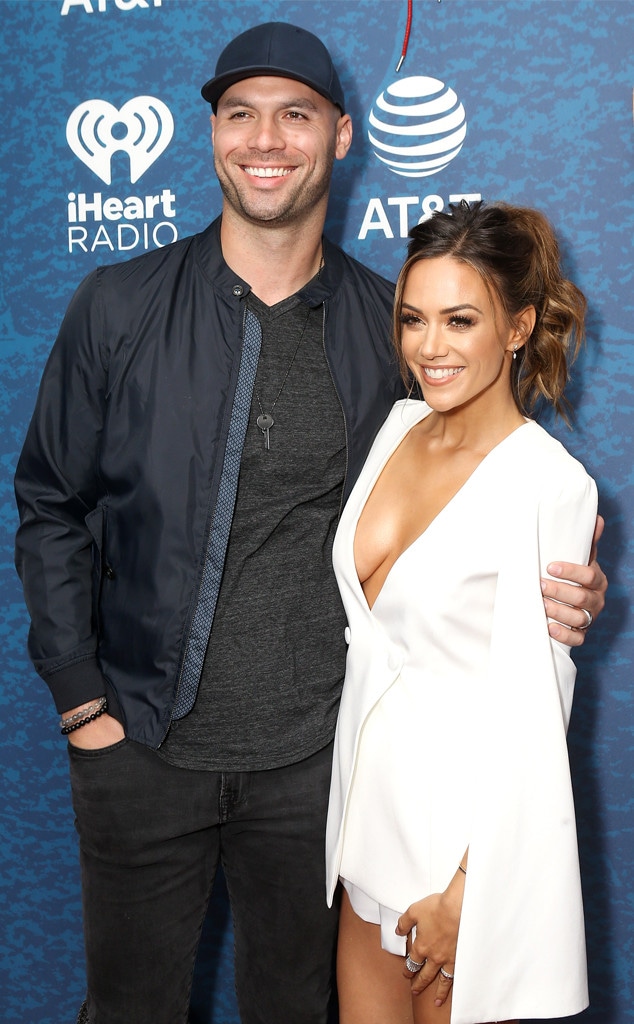 Michael Tran/Getty Images
Jana Kramer and Mike Caussin aren't giving up on their love story.
It's no secret that the One Tree Hill star and former NFL player have had their ups and downs in the public eye.
But in a new episode of iHeartRadio's Whine Down with Jana Kramer podcast, both Jana and Mike are opening up about their reconciliation and where things stand today.
In an exclusive sneak peek at Monday's all-new episode, the pair reveals that they went to a marriage counseling retreat close to a year ago where they received tips and tools to strengthen their marriage. But as it turns out, they didn't exactly follow the advice given to them.
"There was still just a lot of tip-toeing around certain things," Jana explained in the podcast. "We had what we wanted it to look like, but I think [Mike] just hit your a-ha about a week or month ago."
Mike added, "The thing is until someone wants to change themselves, there's no amount of therapy, no amount of talking you can do about it until you make that decision for yourself."
Things changed for the better when the pair recently experienced a "breaking point" where Jana wanted to see more change from the father of their daughter Jolie.
"She said, 'Look, I'm giving you every opportunity. I am here. I am willing to work on this. I want this family to work.' Basically, step up or get out. And it got to a point of an ultimatum and that's where I hit my breaking point," Mike revealed. "She hit her breaking point. I hit mine."
He added, "I don't want to lose her. I don't want to lose Jana. I don't want to lose our family. I don't want to lose what we're trying to build."
Back in August 2016, Jana and her husband separated after more than a year of marriage. It was later revealed that Mike was unfaithful to the actress and singer. The pair ultimately renewed their wedding vows in late 2017.
Hear more from Jana and Mike when the podcast is released in full Monday morning.