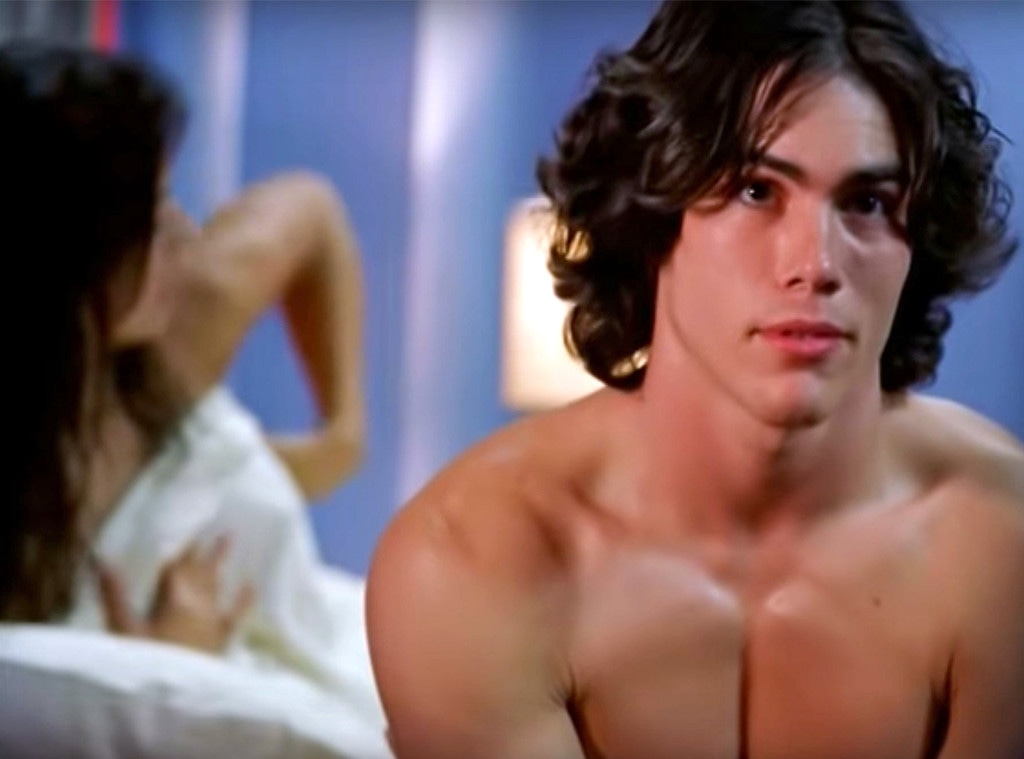 The Island Def Jam Music Group
Before Vanderpump and McConaughey—there was Bon Jovi?
It's been 16 years but the Internet is forever and that's why fans are jumping over a recently resurfaced Bon Jovi music video from 2002 featuring TV personality (and Matthew McConaughey's wife) Camila Alves and Vanderpump Rules' Tom Sandoval before they were famous.
The "Misunderstood" music video's intro, the model (who plays the other woman) and the reality TV star (who plays "Jack") in bed together—naked—in the middle of some devious behavior, when they get busted in on by Jack's girlfriend.
His shocked lady yells, "Jack, what the hell is going on?"
"Babe, it's not what it looks like."
"There's a naked chick in your bed!" yells the disgruntled girlfriend.
Jack pleads, "Just let me explain! Let me explain..."
And that's when the music video begins...
The Island Def Jam Music Group
The video then shows a litany of excuses Jack has for stepping out on his lady.
Turns out Camila just fell through the roof naked because of an earthquake. Sure...
Camila didn't meet her future husband until 2006. Meanwhile, Tom didn't make his Vanderpump Rules debut until 2011.