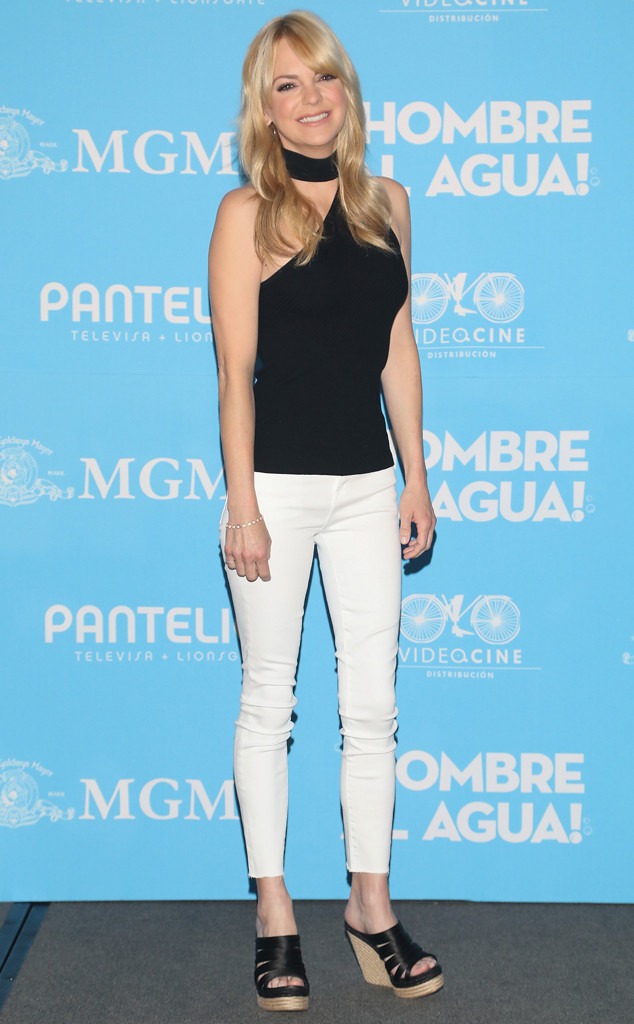 Victor Chavez/Getty Images
Perhaps pop culture fans read into things a little too much.
After news broke that Anna Faris and Chris Pratt were separating after eight years of marriage, many fans of the couple wanted to hear directly from the parties about what happened.
In April, Chris broke his silence on the split in a candid interview with Entertainment Weekly.
"Divorce sucks," he shared with the publication. "But at the end of the day, we've got a great kid who's got two parents who love him every much. And we're finding a way to navigate this while still remaining friends and still being kind to one another. It's not ideal, but yeah, I think both of us are actually probably doing better."
As you likely could have guessed, Chris' first two words was the phrase that made headlines. And now, Anna is sharing her perspective about her ex's words.
"It feels like it's more dramatic than it is," she confessed to Marie Claire. "Chris and I have a great friendship and Jack is so happy and so loved."
Anna continued, "I think that I just sort of learned to not Google myself and when my sweet assistant is like, 'Look what just popped up.' I'm like, 'F--k off. I love you but I don't know if I need to know everything.'"
Ever since her public split made news, Anna has chosen to focus on her son and a variety of projects including her Anna Faris Is Unqualified podcast. She also is co-starring in the reboot of Overboard that's in theatres now.
As for her thoughts on love, the actress—who is seeing Michael Barrett—still believes in a happily ever after.
"I do think I'm a romantic because I love the small things in life. Just like the little pleasures of life that feel like secrets," she shared with Marie Claire. "I still always want to keep that as a part of my life, does that make any sense at all? Maybe. I don't know."