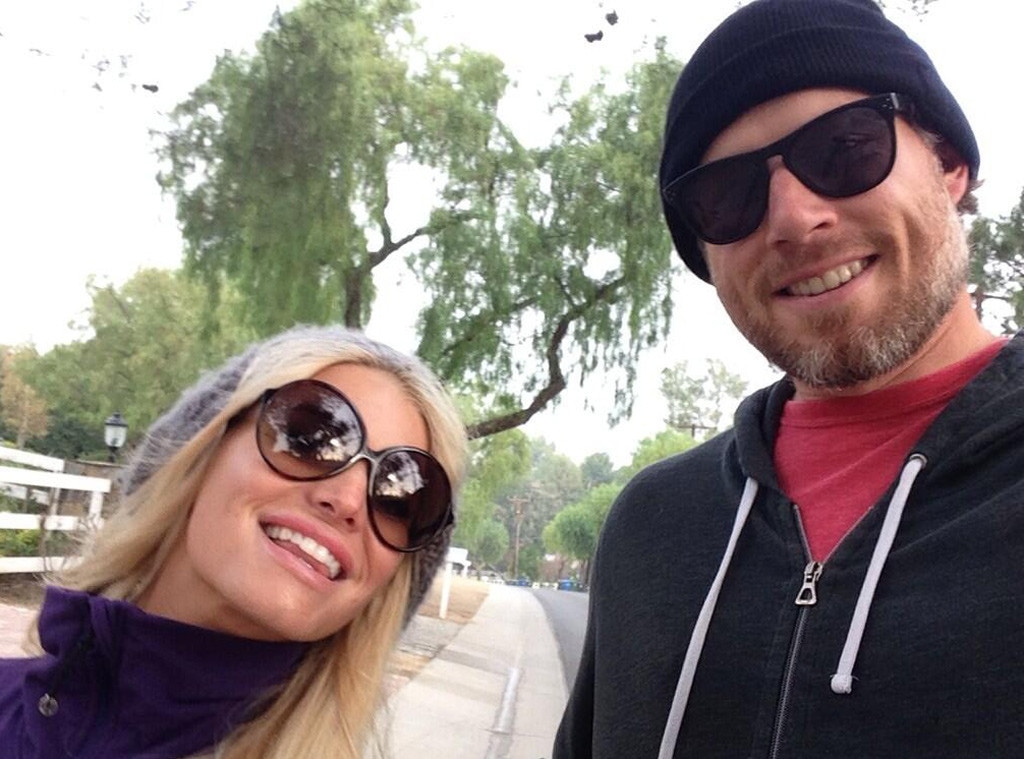 Twitter
Don't let the candid confessions and down-to-earth family Instagrams fool you—Jessica Simpson's wardrobe proves that sometimes celebrities are absolutely, positively nothing like us.
The pregnant star is certainly no stranger to designer duds galore—we're talking head-to-toe looks straight from the runway and couture gowns—but there's one fashion accessory that she's been building a small army of before our very eyes: sunglasses.
That's right y'all, we put our armchair detective skills to good use by investigating the singer-turned-fashion-mogul's sunglasses collection for us all to pore over.
And whether it's an oversized cat eye, a retro round look or even a bedazzled number, there's no frame too over-the-top (and no designer too fancy shmancy) for Ashlee Simpson's older sis.
What's more, the 37-year-old doesn't seem to wear her lenses too many times in a row. Hey, if you've got 'em, flaunt 'em.
By our calculations, Jessica has worn nearly $13,000 worth of sunglasses this year alone!  Take a peek at the many, many peepers the bubbly blonde has worn recently…
BRB, we suddenly feel the need to go shopping...