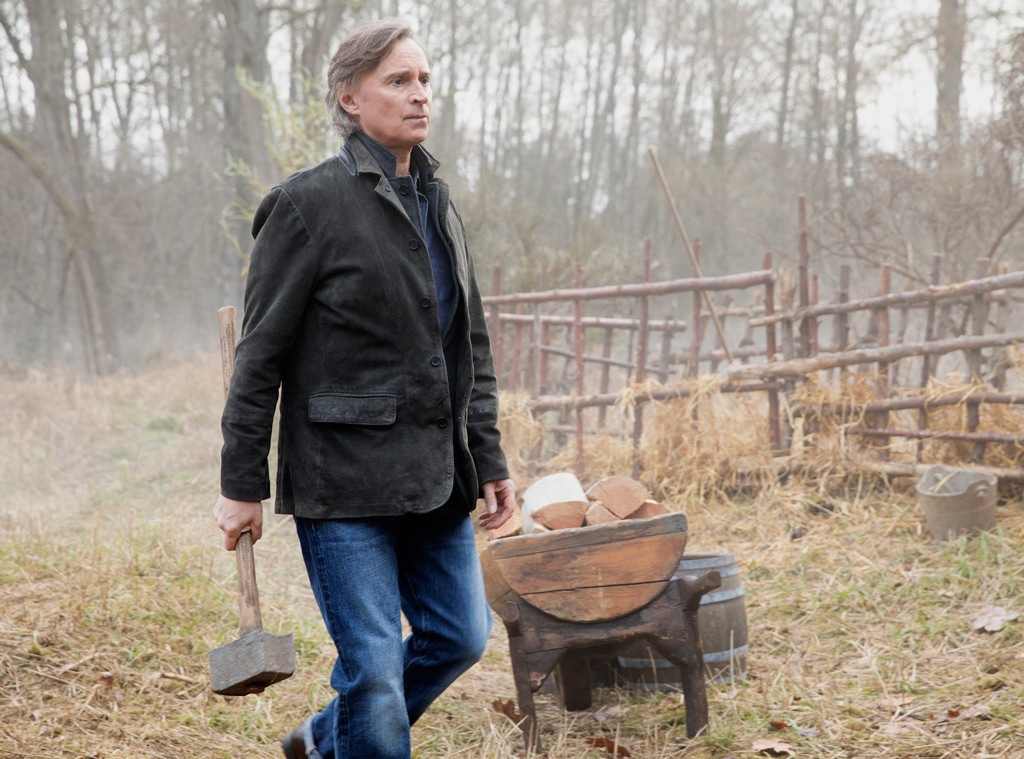 ABC
The beginning of the end is upon us, Once Upon a Time fans.
But before we can truly say goodbye to the long-running ABC fairy tale mash-up after seven seasons, there's one last epic adventure to go on. One that will see Cinderella team up with Snow White, pit Rumplestiltskin against, well, Rumplestiltskin, and, eventually, take us back to Storybrooke one last time.
Beginning tonight, the two-part series finale sees our heroes—in the throes of celebration after finally waking up to who they really are—face down a threat from Wish Rumple so dastardly that it's going to require plenty of reinforcements. And that's where the returning original stars—including Jennifer Morrison, Ginnifer Goodwin and Josh Dallas—come into play.
"It was really great. It felt like a reunion and a homecoming. And it felt like the night before Thanksgiving after your first year in college," co-creator Edward Kitsis told E! News about bringing the OGs back for one last swan song. "It was fun to catch up to people. We really created a family here and so it was really gratifying to see everyone back."
"It was amazing. This was a set where people truly loved each other and people were really close, so having people come back, it was just slipping back into these routines of the years," fellow co-creator Adam Horowitz agreed. "There was a lot of laughter, there were tears. And it was really amazing to make the episodes and we really hope that translates to how the fans take it."
As for details on the two-part finale, the pair remained cryptic, though they did stress that what was most important for them when crafting the conclusion was that it feel quintessentially OUAT. "You know, for us, we wanted the two hours to be like, as we said, we're all gonna sing the songs one more time. So we wanted the two hours to remind fans why they came on this journey with us and why the love the show," Kitsis said. "So, what we could tease is we're doing one last epic Once Upon a Time two-hour finale."
"We really wanted to make a love letter to the fans and give them what we think they loved through all these years and pay tribute to that," Horowitz added.
When asked about what they believe their show's legacy will be, they admit that that's not really up to them. "Our hope that people take away from the show that it was a show about hope, that it was a show that was un-cynical. That it was a show that will stay with people," Horowitz said. "Who knows, but the fans have been so amazing and passionate about the show, we hope it stays with them a long time."
"For me, I just feel grateful. Grateful that we got to do the show and tell these stories...and write for these amazing actors," Kitsis added. "I'm grateful for the fans who dressed up at conventions and made fan art and screamed at us and applauded us. I guess I'm just grateful that people sparked to something that we thought of in an apartment in 2002."
Sounds like they got their happily ever after after all.
Once Upon a Time's two-part series finale kicks off Friday, May 11 at 8 p.m. on ABC.