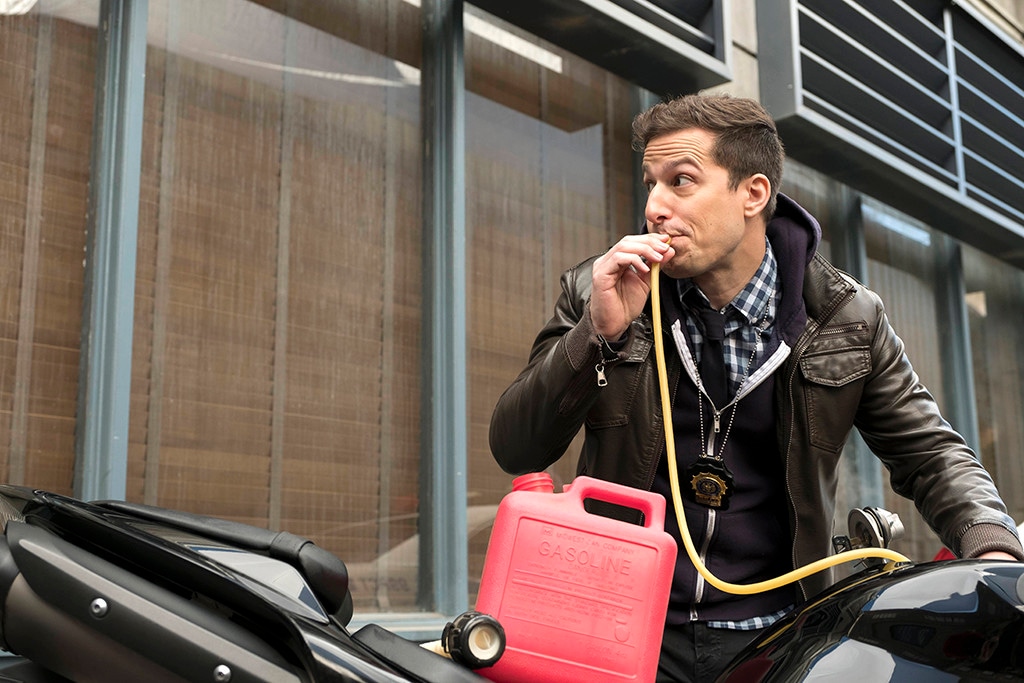 Fox
It's a TV miracle!
After being canceled by Fox in a no-good very-bad move, it's looking likely that Brooklyn Nine-Nine will be the latest series to be saved from cancellation. Huzzah!
According to Deadline, multiple other outlets are interested in keeping the series, which was created by Parks and Recreation's Dan Goor and Michael Schur, alive.
Hulu, per Deadline's report, looks to me the most likely new home, should B99 be saved. The streaming  site already is the show's SVOD home, and they've stepped in to save a Fox comedy from Universal TV from cancellation before (The Mindy Project).
Another new home? TBS, which recently picked up the off-network rights to the cop comedy, and is overseen by Kevin Reilly, the former Fox president responsible for helping get the show, with stars Andy Samberg and Andre Braugher, on the air in the first place.
Other potential options include Netflix and NBC, though they are considered longshots. 
Given the immediate and intense response from fans once news of Brooklyn Nine-Nine's cancellation was announced, with the show becoming the No. 1 trending topic on Twitter for over six hours and stars like Mark Hamill, Lin-Manuel Miranda and Seth Meyers voicing their support, the show's chances of survival are looking pretty good. 
It was a comedy bloodbath at Fox on Thursday, with the network canceling The Mick and Last Man on Earth in addition to B99, which ran for five seasons and was the network's highest rated live-action comedy in the adults 18-49 demo.
Universal TV had yet to respond to request for comment. 
Brooklyn Nine-Nine's finale airs Sunday at 8:30 p.m. on Fox.