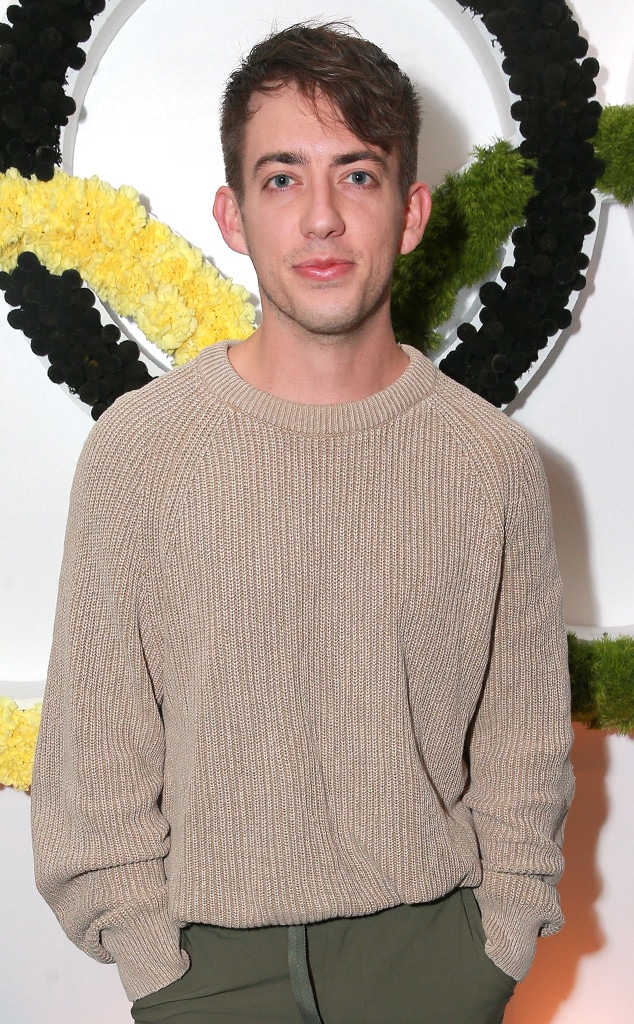 Rich Fury/Getty Images for Netflix
Kevin McHale wants to clear the air about one thing: he's never been in hiding.
The Glee star opened up to veteran journalist Marc Malkin during a Facebook Live where he got candid about his sexuality, that Ariana Grande tweet and much more.
"If somebody was a big fan and following everything I was doing [on social media], like the people I interact with on Twitter on a daily basis, I think there was zero surprise. People knew," he explained when asked if he was hiding his sexuality on social media.
"The organizations I've been supporting and all that sort of work has been apparent, at least to me. I've always supported LGBT organizations and things like that because I felt like I had a vested interest in this where I wanted to help out."
McHale also spoke about why he's kept his relationship with Austin McKenzie mostly out of the public eye, saying, "I wanted to protect the person I was with."
Malkin asked if he and his beau were planning on taking their relationship to the next level (ahem, marriage) but McHale said he "didn't know about that."
"Let's not get ahead of ourselves…" Fair enough.
Lastly, the actor touched upon his recent tweet after the release of "No Tears Left to Cry" where he joked that the single was "gayer than" him.
"I honestly feel bad about it because that song is about a lot more. That song is about something really horrible and tragic and something she went through and deal with beyond anybody's imaginable expectations…andI just made this passing joke about it and then I was like this is sort of disrespectful to the song and subject matter she was talking about."
He concluded, "I'm definitely happy…it's better out than not. I'm happy. I'm like, okay, great, that takes care of that."