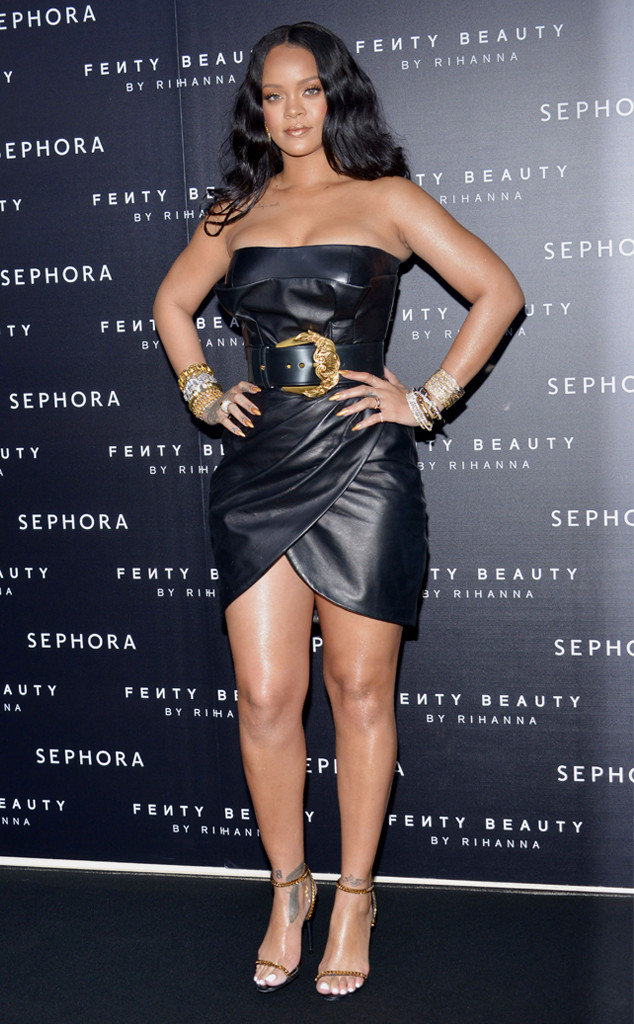 Simone Comi/IPA/REX/Shutterstock
A burglary was reported at Rihanna's Hollywood Hills mansion on Thursday morning, authorities confirmed to E! News.
The Los Angeles Police Department says an individual, who TMZ reports appeared to have spent the night inside the singer's residence, was arrested and booked on residential burglary and trespassing. Police were allegedly notified to the intruder after her alarm system was thought to have been tampered with. According to the outlet, Rihanna was not home during the incident.
In August 2017, the 9-time Grammy winner purchased her Los Angeles property for $6.8 million. The contemporary style estate, which is 7,130 square-feet, sits on close to a half-acre overlooking the Sunset Strip.