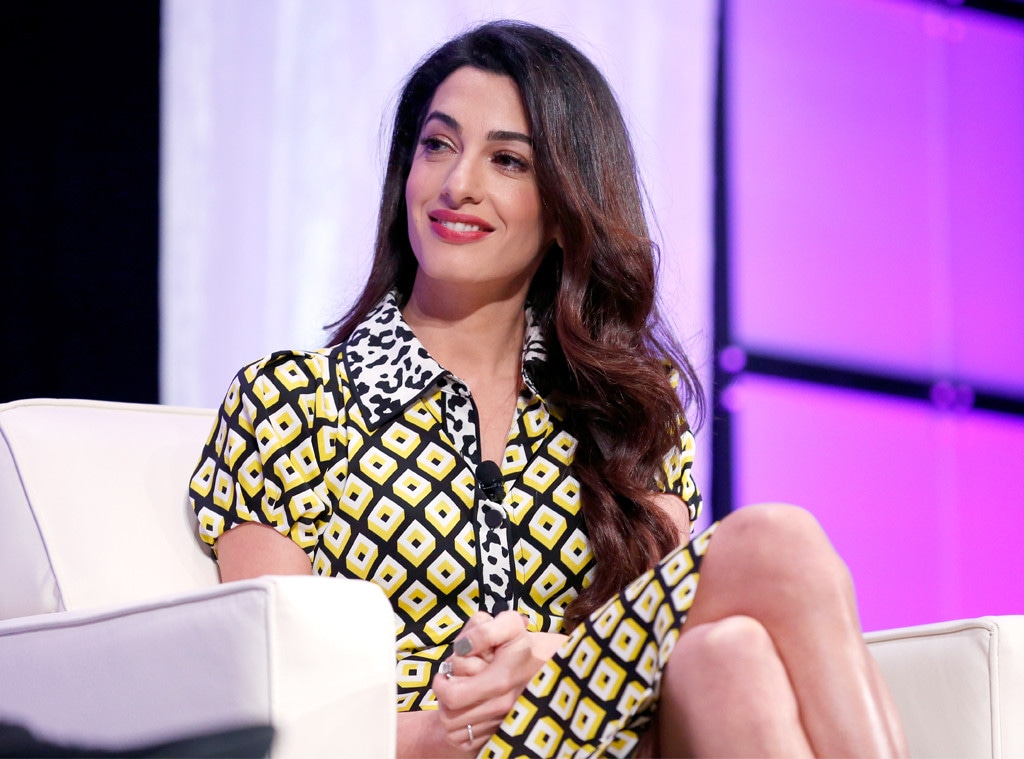 Marla Aufmuth/Getty Images for Watermark Conference for Women 2018
Whether or not you're a recent graduate, chances are you will want to hear Amal Clooney's latest speech.
While appearing at Vanderbilt University to celebrate Senior Day, the human rights lawyer delivered a powerful speech to students, faculty and staff.
In her speech, Amal expressed the importance of being courageous even in the face of challenging times.
"Courage, as they say, is contagious. People who have the courage to change their societies—in India, in South Africa, in the United States—inspire each other and create rights for future generations," she shared in video posted on YouTube. "But when I look at the world today, I see that courage is needed more than ever. At a time when women all over the world face physical abuse, restrictions on their ability to work, own property, travel and even have custody over their children, we need courage."
She continued, "At a time when the LGBT community and every continent struggles for equal rights, freedom from imprisonment and even death, we need courage."
Amal also addressed those in power near Washington D.C. and the importance of a free press.
"At a time when more journalists are in prison around the world than in any time in the last three decades and even here at home—the media is under attack from the White House—we need courage," she explained. "And at a time when our politicians try to conflate the terms refugee and terrorist and make us fear one another, we need courage."
During the university's Senior Day, Amal also received the prestigious Nichols-Chancellor's Medal when she addressed graduating seniors and their families.
"We need young people with the courage to say this is our world now and there's going to be some changes," Amal added during her speech. "Be courageous. Challenge orthodoxy. Stand up for what you believe in. When you are in your rocking chair talking to your grandchildren many years for now, be sure you have a good story to tell."