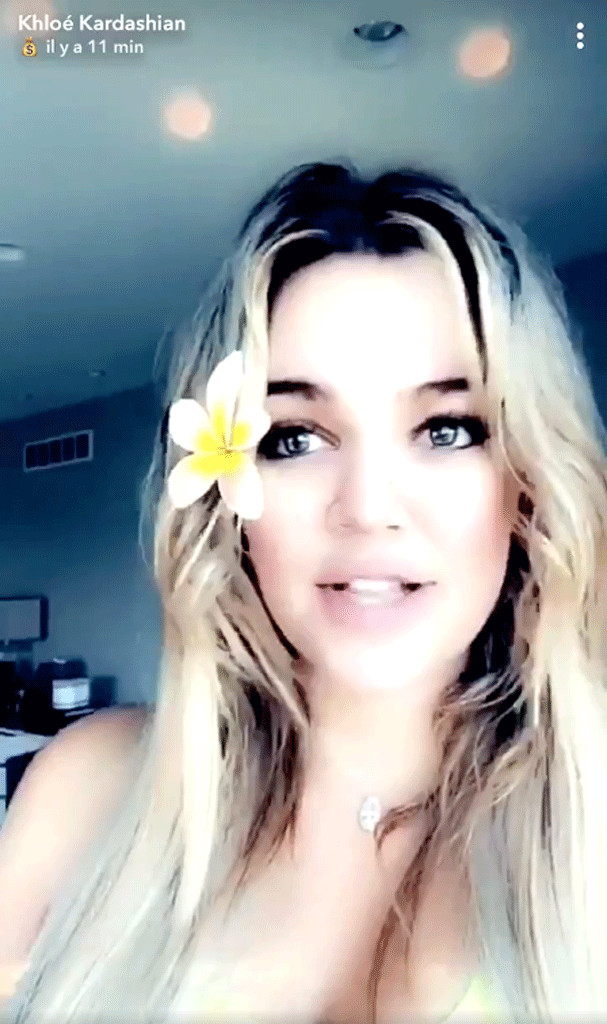 Snapchat
One day down! Khloe Kardashian is feeling the burn after her first work out since giving birth to True Thompson.
The E! reality star and new mom took to Snapchat on Thursday with a few candid confessions about the "struggle" that is her post-baby fitness journey. After being cleared by her doctor to start personal training sessions, Khloe said she was "super excited" yet "exhausted" to get back in the gym.
"It it feels so good to finally sweat again and feel like that I'm evolving and doing something progressive for my body and my mind," she shared with fans. "It is a struggle getting back into the groove of working out. Oh, man..."
Khloe admitted to feeling strong mentally, "but physically it's not the same," she added. "My body is not doing what I feel like my mind is telling it to do so that's a struggle but it's only day one."