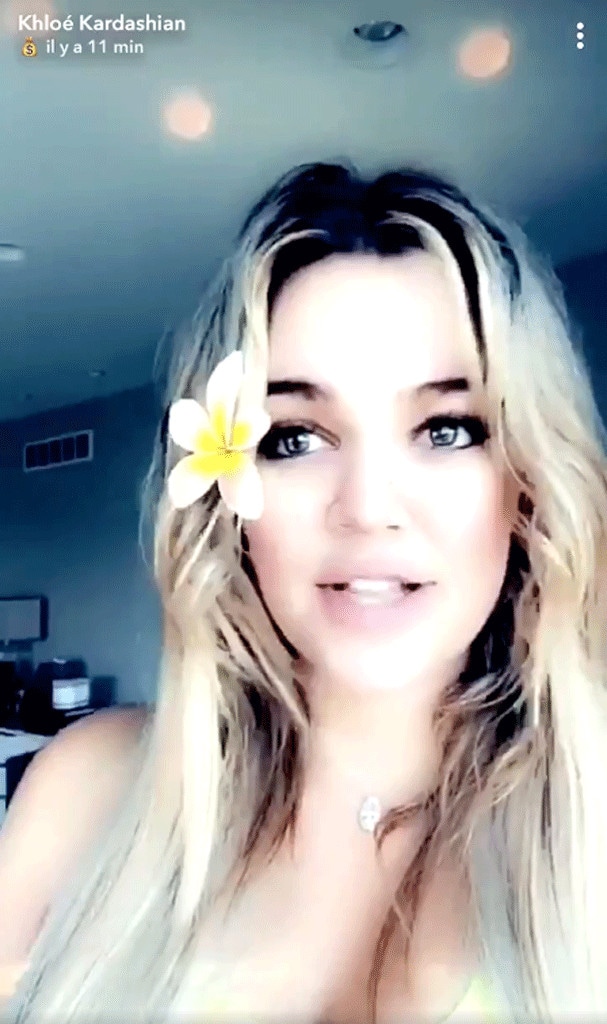 Snapchat
One day down! Khloe Kardashian is feeling the burn after her first work out since giving birth to True Thompson. 
The E! reality star and new mom took to Snapchat on Thursday with a few candid confessions about the "struggle" that is her post-baby fitness journey. After being cleared by her doctor to start personal training sessions, Khloe said she was "super excited" yet "exhausted" to get back in the gym. 
"It it feels so good to finally sweat again and feel like that I'm evolving and doing something progressive for my body and my mind," she shared with fans. "It is a struggle getting back into the groove of working out. Oh, man..." 
Khloe admitted to feeling strong mentally, "but physically it's not the same," she added. "My body is not doing what I feel like my mind is telling it to do so that's a struggle but it's only day one." 
khloekardashian / Instagram
Prior to getting pregnant, Khloe shed more than 35 lbs. and completely transformed her lifestyle over the course of three years. With a little one to look after, the 33-year-old said on Snapchat that balancing her workouts with taking care of True has proved trickier than she thought. 
As she put it, "I need to motivate myself and it's also a struggle trying to fit in working out between feedings. No two days are the same. True is so great but still I can't predict if she is going to sleep the full two hours or if she's hungry."
"Baby True is a month old today so it's a big day for the both of us," she continued with a smile. 
Khloe is certainly focused, concluding her inspiring message, "I'm going to be documenting me trying to get this body back, my mind, everything strong. I want mind, body and soul to be lined up and zen. And I'm trying to now do this with my sweet little baby girl." 
A source previously told E! News Khloe has enjoyed "little walks" around her Cleveland neighborhood with True, and she recently took a workout class at Rise Nation. 
"She showed up bright and early and was looking great," the source shared. "She had on tight workout pants and her stomach was flat. You wouldn't think she had just had a baby. She took the class and seemed very excited to be back working out. She looked like she had plenty of energy and got a great workout. She was drenched in sweat and drinking from a big bottle of water."
We're rooting for you, Koko!