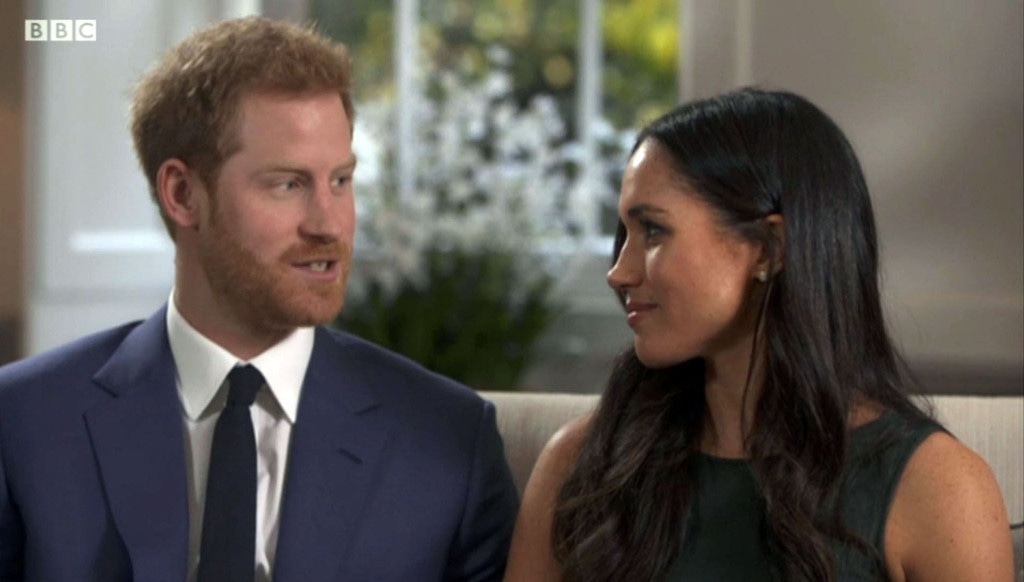 BBC
It's the guest list everyone wants to be on.
With just one day to go until Prince Harry and Meghan Markle become husband and wife at St. George's Chapel inside Windsor Castle, those lucky enough to score an invite have likely landed in London for an unforgettable ceremony.
But for most of us, we'll be watching from afar as the redheaded royal and former Suits star exchange vows.
Recently, a source told E! News the future bride and groom cut their headcount down to 600 guests even though the venue holds about 800 people.
So who can we expect to see tomorrow morning? Take a look at the major players below.
Kate Middleton and Prince William: We're starting off big people! We have no doubt Prince Harry's brother and sister-in-law will be front and center Saturday. And because they've had their own royal wedding of their own, we have a feeling these two will be pros in regards to their outfits, candid moments and more. And yes, we want them to bring the children. More on that later!
Priyanka Chopra: Meghan can count on one of her closest friends to be in attendance. "I've known Meghan for a few years now and I'm super happy for her, and I'm just really happy to be a part of her big day, ya know?" the Quantico star shared with SiriusXM host Jenny McCarthy. "I think she was born to be a global influencer and this has given her the opportunity to do that. She's always been someone who's so just aware and interested in the world. I met her three or four years ago and that's what we bonded on—was how much we feel like we contribute to that as public people. I really feel like that's what she was born to do and I hope this gives her the opportunity do that."
Pippa Middleton and James Matthews: While we can't confirm the couple will be attending, we're crossing fingers the pair scored an invite. After all, this will be one of the first public appearances for Pippa since news broke that she was reportedly pregnant and expecting her first child.
Prince George, Princess Charlotte and Prince Louis: Sure, it may be a bit too soon for Prince William and Kate Middleton's baby boy to make such a big appearance at such a big event. But we're still hoping all three of the couple's children show up to the nuptials. After all, Prince George and Princess Charlotte certainly impressed fans during Pippa Middleton's wedding thanks to their affordable outfits and fun personalities.
The Spice Girls: Remember when Mel B went on The Real and almost confirmed The Spice Girls were invited to perform their biggest hits during the wedding reception? Yah, we do to! While it appears the plans were never finalized, we're still crossing our fingers that Scary Spice and crew can spice up this wedding. Until then, we can confirm St. George's Chapel director of music James Vivian will help direct several choral groups, soloists and musicians throughout the nuptials.
Queen Elizabeth: Two months before the royal wedding, the Queen gave her official declaration to the couple's marriage during a March 14 Privy Council meeting at Buckingham Palace. Soon after, the couple was able to enjoy date night during Queen Elizabeth's star-studded birthday concert. Safe to say this duo is in with the very important royal.
The Cast of Suits: While Meghan may have left the USA series after seven years, the actress has plenty of fond memories of the show. As a result, we would love to see some of her cast members including her on-screen love interest Patrick J. Adams appear to celebrate. "We were very, very fortunate to have that sort of longevity on a series…I've ticked this box, and I feel very proud of the work I've done there, and now it's time to work with [Harry] as a team," Meghan previously shared.
Serena Williams: There's no denying the special friendship the tennis champion shares with Meghan. In fact, the bride-to-be called Serena one of her "closest friends." They've been together for New York Fashion Week, U.S. Open Championships and more. How does a royal wedding sound?
Meghan Markle's Wedding Dress: Yes, we know this isn't an actual person. But with all the media attention surrounding the possible look and designer of this very important outfit, it's absolutely worth noting. Multiple sources tell The Daily Mail Meghan has recruited Ralph & Russo to make the first of two gowns she'll wear come Saturday. Ultimately, we're just going to have to tune in and find out with the rest of the world.