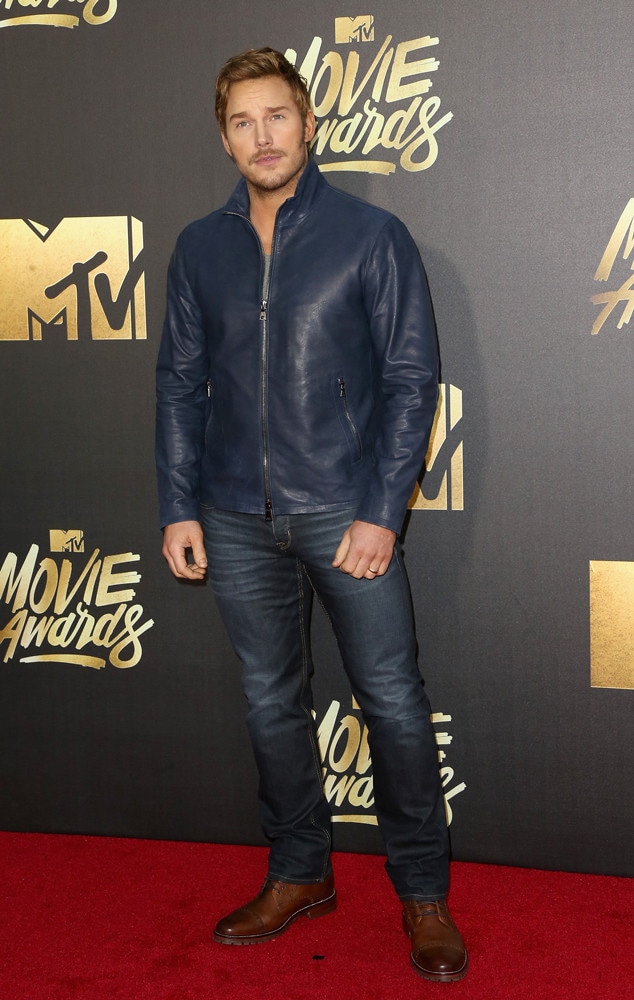 Frederick M. Brown/Getty Images
And the winner is...
MTV has just announced that the 2018 MTV Movie & TV Awards will honor film and television star Chris Pratt with this year's Generation Award. According to MTV, the honor is "given each year to one outstanding talent for their noteworthy contributions for film and TV."
Pratt has kept audiences laughing from 2009-2015 with his role as Andy Dwyer on Parks and Recreation. Recently, he's garnered mass attention for his big-budget film roles in Jurassic World, Guardians of the Galaxy, and most recently Avengers: Infinity War.
Pratt is set to receive the Generation Award just days before Jurassic World: Fallen Kingdom takes a bite out of theaters on June 22.
Last year the Generation Award went to the cast of the Fast & Furious franchise. Other recipients include Will Smith, Reese Witherspoon, Robert Downey Jr., Mark Wahlberg, Sandra Bullock, Jamie Foxx, Johnny Depp, Ben Stiller, Adam Sandler, Mike Myers, Tom Cruise and Jim Carrey.
MTV announced in February that the network had selected the funny lady Tiffany Haddish to host the upcoming award show.
Winners at the razzle dazzle award show are presented with a "golden popcorn" statue.
Fans can check out Chris, Tiff and more as they stage from the Barker Hangar in Los Angeles at the 2018 MTV Movie & TV Awards on Monday, June 18 at 9:00 p.m. ET/PT.