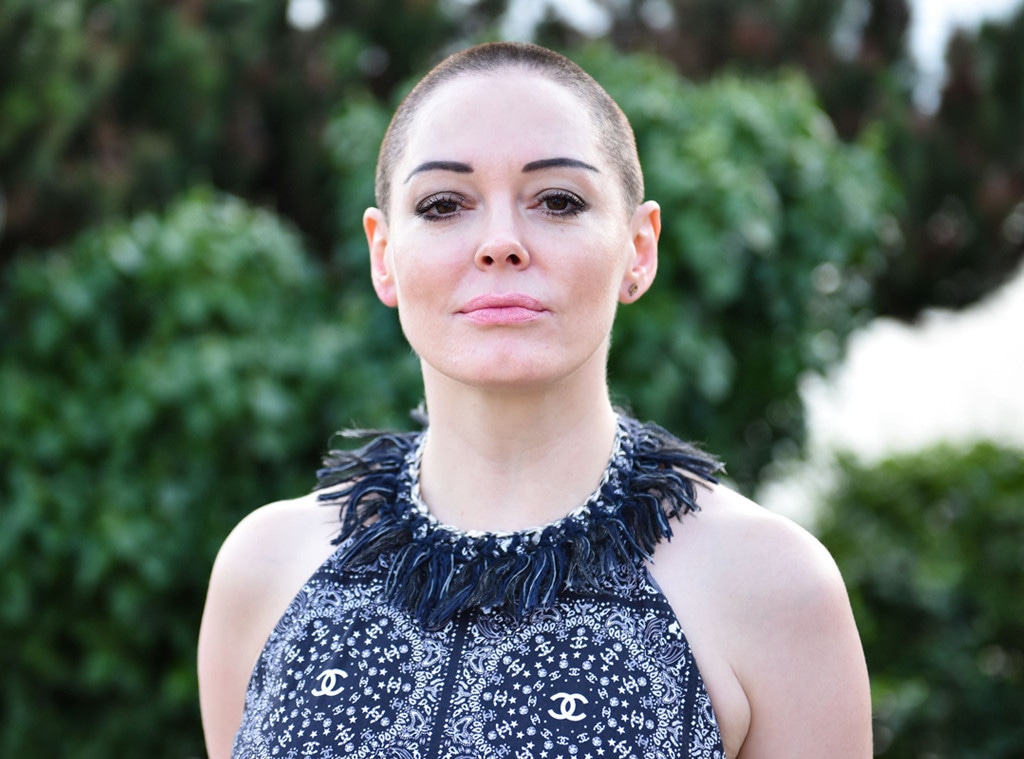 Griffin Lipson/BFA/REX/Shutterstock
Rose McGowan didn't hold back on sharing her take on Nxivm, a purported self-help organization that's been making headlines for a recent sex trafficking scandal.
The Citizen Rose star weighed in on the topic during an interview with The Hollywood Reporter published Wednesday.
McGowan was born in Italy, where her parents were members of the cult Children of God. In fact, the Charmed star told THR her father, Daniel, became a leader of their local chapter. 
"I would watch him, he would turn on his light and his energy and just take people on a journey," she told the magazine. "I know I can do that too, and I know where I get it from, but I don't have that male Achilles' heel of needing to be worshipped."
According to the publication, McGowan and her family fled the organization upon learning that Children of God was advocating sex with children as way to achieve spiritual enlightenment. They moved to Portland, Oregon before she was a teenager. By the time McGowan reached her early 20s, she was working with Harvey Weinstein, whom she would later accuse of rape. Weinstein has "unequivocally denied" any allegations of non-consensual sex. 
Given her past, THR asked the actress what she thought of Nxivm.
"My take on [Nxivm] is that it's doing a very intense version of what a lot of people in Hollywood already do," she told the publication in regards to the group's alleged objectification of women. "It's just a more intensified version, so we can point at it and be like, 'That's so wild.' I'm like, 'Yes, but what do you do?'"
Nxivm has been at the center of a sex trafficking scandal involving its founder Keith Raniere and Smallville actress Allison Mack. Both were charged with sex trafficking, sex trafficking conspiracy and forced labor conspiracy.
On May 4, Raniere was arraigned and pleaded not guilty to all three charges. Mack also pleaded not guilty to all three counts during her initial appearance and arraignment. She was then released on a $5 million bond near the end of April. During Raniere's arraignment, the government stated it anticipated additional charges for both defendants, as well as the possibility of adding more defendants.
In a statement via its website, Nxivm claimed it was "working with the authorities to demonstrate [Raniere's] innocence and true character." It also stated it "firmly opposes and condemns violence, victimhood, dishonor and abuse" in a separate statement.