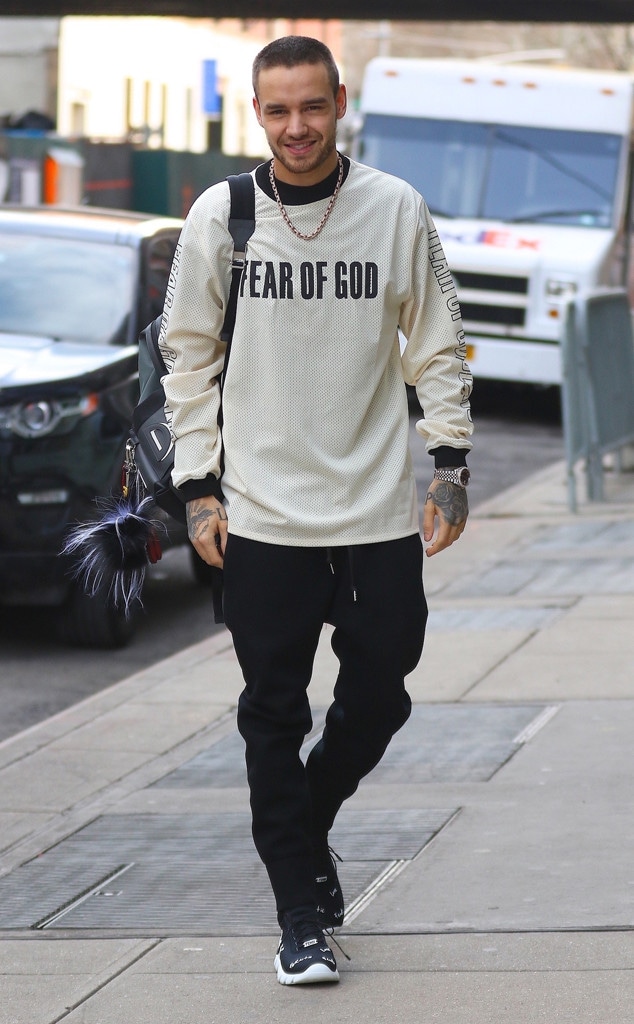 BlayzenPhotos / BACKGRID
One Direction heartthrob Liam Payne just dropped a brand new single and opened up about fame, old friends, and being a dad. 
The 24-year-old singer spoke to #Legend magazine about his new single "Familiar," which he said is a song about the chase, "where you see somebody that you really like and you just want to get to know them more."
In the interview, Payne also admitted that his 1D fame got to his head back in the day.
"Fame made me a little bit nuts and distracted me a lot from the person I was," he revealed. "And it pissed me off in the end, because it was like, 'You could have been this guy, but you chose to do this.' Nobody really knew anything about me. I put on a front that wasn't really me."
The moment the band went on hiatus was a blessing for the singer. "I remember the day we finished, because of the place I was in, I was quite happy that we had a break," he said. "I said to the person with me at the time, 'Thank God I don't have to play that person again for a long time.' It was exhausting and I couldn't keep up with myself."
"But now that I've had my time away, you slowly, naturally become the person you were before you started, but with a lot more knowledge," added Payne, who has yet to release his debut solo album.
As expected, going solo changed the boy band members' relationships with one another. At the same time, they are forever bonded through their shared experiences. "Even going to see [Louis Tomlinson] the other day—it's nice to meet people and have them see how you are now, because you can understand all the things you might have done wrong or the things you might have regretted doing," he said.
Payne was frank about the group's dynamic, revealing that they didn't always see eye to eye. "We got on well in One Direction, but there were times when we didn't. Certain members fell out with each other sometimes, but it would always come back round," he recalled. "So, I don't ever think that I won't be friends with these people for life. But I think it's important in anything that you can think about everything you would have liked to change about yourself and then grow."
Together, Payne added, One Direction left a "small legacy" on the world.
"Even when you read it in the paper, like 'the world's biggest boy band,' we did something that was 'the world's biggest.' It doesn't really matter what it was," he explained. "Like, if I made the world's biggest orange, I'd be quite happy about that, you know what I mean? You can't top that."