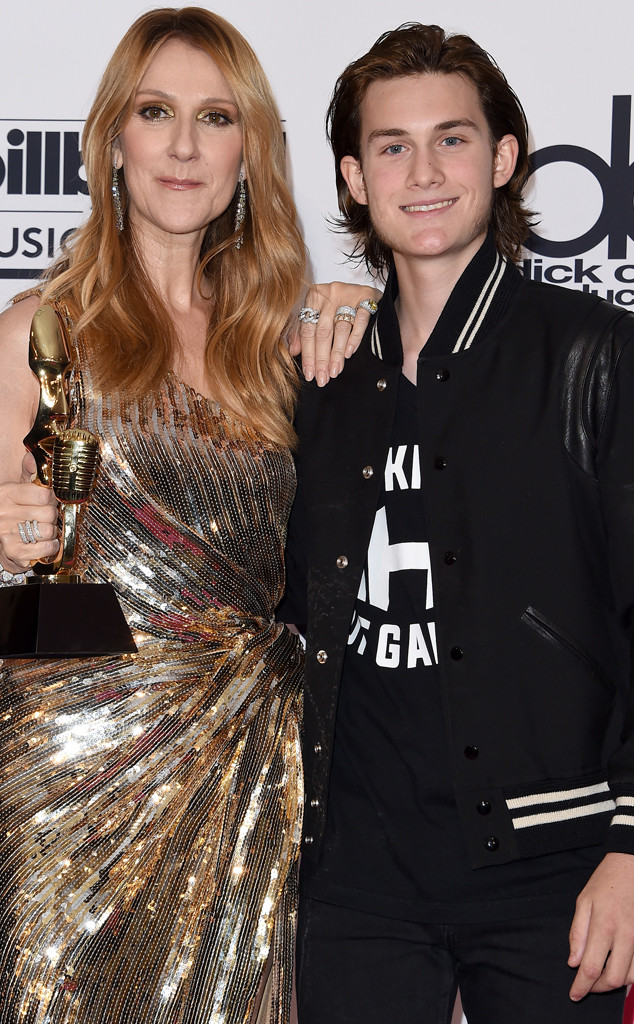 Axelle/Bauer-Griffin/FilmMagic
It's all in the family!
It's no secret that Céline Dion is one of the most talented performers in Hollywood and now it seems her firstborn, son René-Charles Angélil, is on his way to following in her footsteps.
The 17-year-old budding rapper is currently at the top of the R&B and Soul chart for "New & hot" on SoundCloud after releasing a few covers earlier this week.
"I woke up like dis.... #ChartTopper," he wrote on social media with the news that two of his The Weekndremixes had reached the first and second spots on the chart in all countries.
His "Catwalks (Sidewalks Remix)" features instrumental from The Weeknd's 2016 track and "Loft Music Remix" does the same with the star's 2011 song. He released the raps under the name "Big Tip."