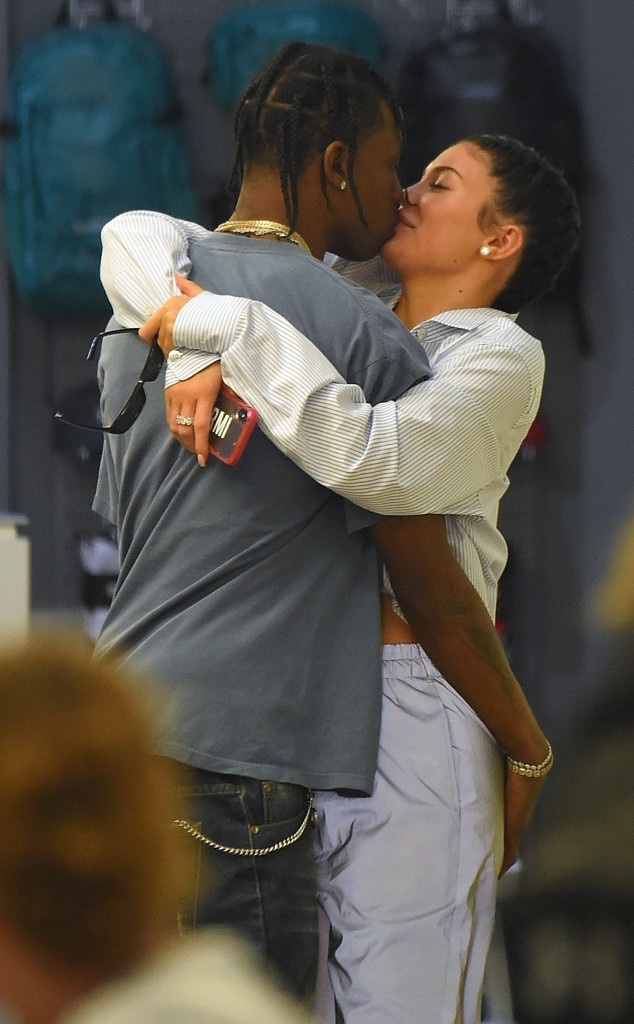 BACKGRID
It sure looks like one couple is having quite the trip to New York City.
Just one day after Kylie Jenner and Travis Scott made their red carpet debut at the 2018 Met Gala, the famous pair continued their stay in the Big Apple with a shopping trip.
The Keeping Up With the Kardashians star and rapper were spotted shopping at Stadium Goods where they couldn't help but display some PDA.
Photographers caught the couple kissing on the lips as Kylie wrapped her arms around Stormi Webster's dad. "Rock rock rock," Travis wrote on Instagram earlier today when holding his leading lady's hands in New York City.
The pair also stopped by luxury vintage boutique What Goes Around Comes Around in SoHo where Kylie purchased items from Dior and Louis Vuitton.
According to Kylie, last night's event at the Metropolitan Museum of Art was the couple's "first real party" since welcoming baby Stormi back in February.
Ultimately, the pair was able to impress fashion lovers with their designs by Alexander Wang.
"We wanted to go with something more simple, edgy, young, so that's exactly what we did," Kylie dished to Vogue about her mermaid-inspired dress. As for that viral band-aid, the mystery remains.
Whether they are in New York City or closer to home in Calabasas, those close to the couple believe Travis and Kylie's relationship has only grown after welcoming a baby girl. In fact, some say things have never been better.
"Kylie Jenner and Travis Scott are currently in the best place they have ever been in their relationship," a source previously shared with E! News. "Things really came full circle once Stormi was born and they now have an unbreakable bond. Travis has been fully accepted into the family and everyone is in love with their little family they created."