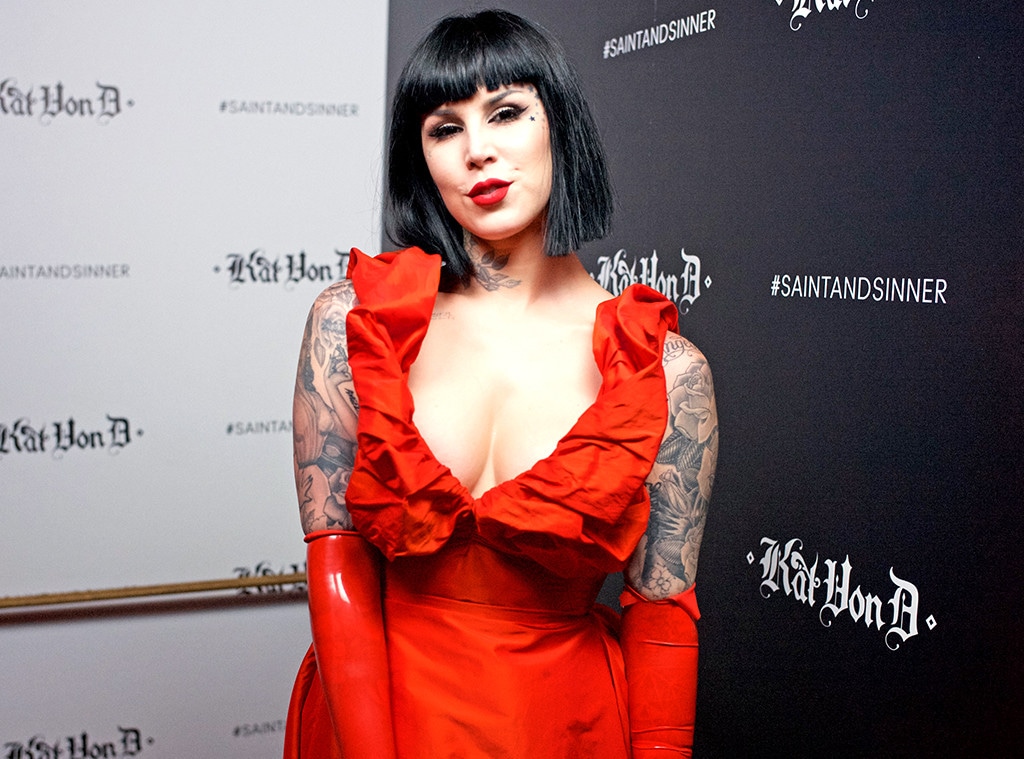 Earl Gibson III/Getty Images
Kat Von D is readying for her next adventure: motherhood! 
The celebrity tattoo artist and makeup mogul announced Tuesday via social media that she and husband Leafar Seyer are expecting their first child together.
"It's a boy," she captioned an artistic photo of the parents-to-be. Von D, 36, is seen cradling her baby bump while Seyer wraps his arm around her. The wonderful news comes three months after Kat tied the knot with the singer, whose real name is Rafael Reyes, one week after getting engaged. 
"Today, I married my soul's mate, my mind's twin, my best friend," Kate gushed on Instagram after officially becoming a Mrs. She continued, "It was a beautiful sacred thing to get married alone, just the two of us, but are looking forward to planning a ceremony for our close friends+family soon. Until then, we're sending all of you so much love!"
Von D was previously married to tattoo artist Oliver Peck from 2003 to 2007. She was later engaged to Jesse James and DJ Deadmaus. 
Congratulations, you two!