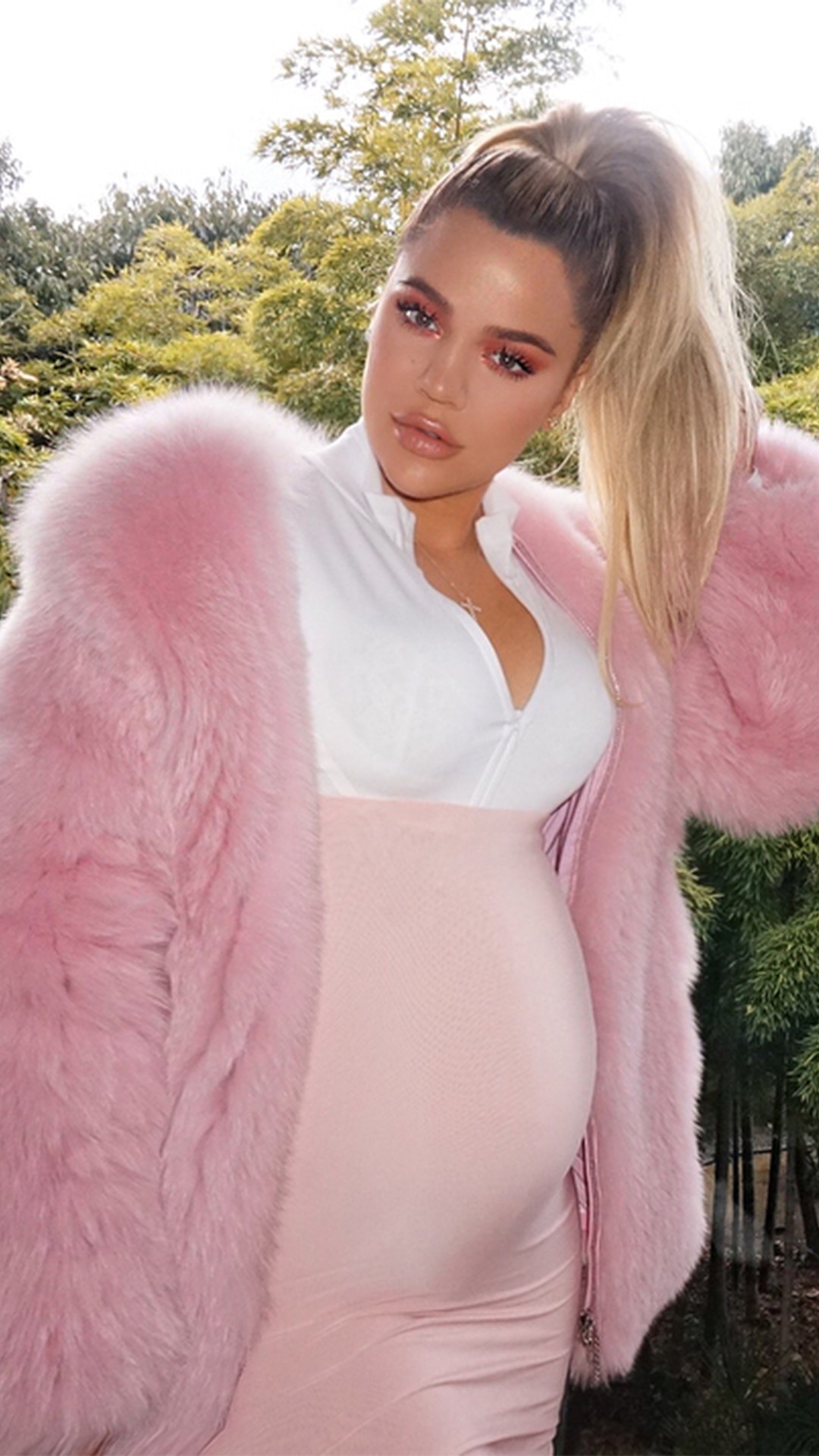 Instagram
Khloe Kardashian is "excited" to get back in the gym after being cleared by her doctor.
The Keeping Up With the Kardashians star, who welcomed her first child with Tristan Thompson on April 12, was recently spotted out and about in Cleveland for the first time following True Thompson's birth. Now, in a new blog post on her app, Khloe is sharing her thoughts on her first "post-pregnancy paparazzi photos."
"When I saw myself in those first post-pregnancy paparazzi photos, I couldn't believe how big my booty looked! I can't wait to tone up again and get my body back to where it was," Khloe tells her fans in the post. "I'm super excited because my doctor finally cleared me this week to work out and I'm going to meet with Coach Joe!"
Khloe continues, "I've literally been counting down the days. I'm actually proud of myself for not being as big as I assumed I would be, LOL—but I'm ready to start getting my body back and feeling mentally clear again. Bring on summer and the hard work—I got this!"
And a source is telling E! News all about Khloe's recent workouts.
"Khloe has been taking little walks around the neighborhood and pushing True in her stroller for exercise. She walks for about 15 minutes and then heads back home," the insider shares with us. "Now that she's been cleared for higher intensity workouts, her first stop was at Rise Nation in Cleveland where she took the 30 minute The Climb class on Tuesday."
"She showed up bright and early and was looking great," the source continues. "She had on tight workout pants and her stomach was flat. You wouldn't think she had just had a baby. She took the class and seemed very excited to be back working out. She looked like she had plenty of energy and got a great workout. She was drenched in sweat and drinking from a big bottle of water."
And after her workout, Khloe "headed straight back home to True," according to the insider.
Khloe has been steadily emerging in public since giving birth to True last month. Over the weekend, Khloe was spotted out a restaurant with Tristan and attended his basketball game on Saturday. Khloe is showing her support for her beau amid his cheating scandal, which emerged in early April.
"Khloe has given Tristan another chance at their relationship, and is trying to put the pieces back together for the sake of True," an insider shared with us. "Although she is crushed by the scandal, Khloe desperately wants things to work and wants to have a complete family."