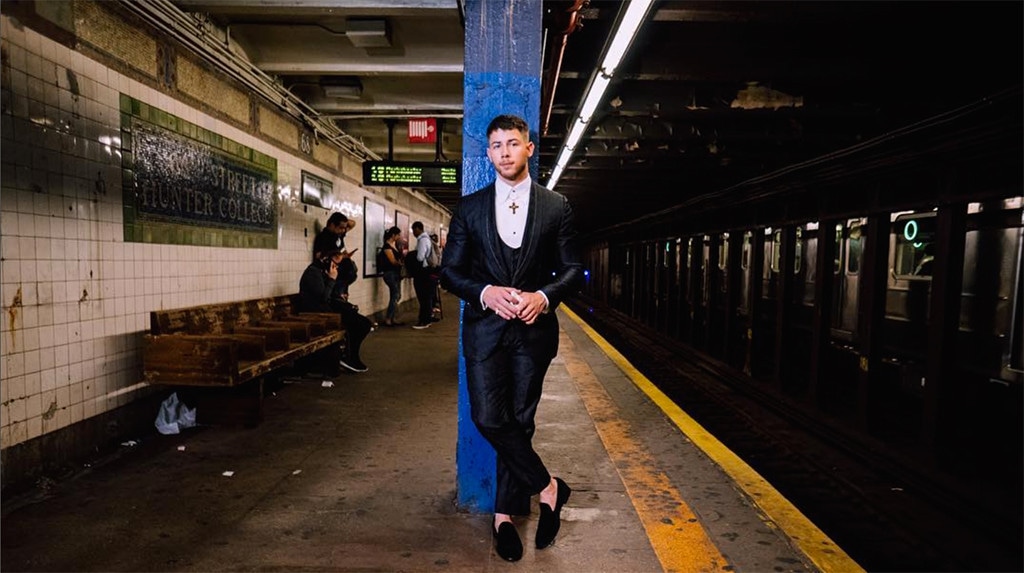 Instagram
Some celebrities, like Katy Perry, required special modes of transportation to get to the 2018 Met Gala in New York City Monday. Other people, like Nick Jonas, were less high-maintenance. (We're not throwing shade at Perry; how else was she going to bring wings that span six feet?!)
For a mere $2.75, Jonas swiped his MetroCard and took the subway to 77th St. and Lexington Ave., just blocks away from the Metropolitan Museum of Art. Jonas wore Dolce & Gabbana, as did Emilia Clarke, Andy Cohen, Christian Combs, Darren Criss, Marjorie Harvey, Sarah Jessica Parker and Tabitha Simmons. Jonas' stylist, Avo Yermagyan, dressed him in a single-breasted shawl lapel tuxedo, made in black silk brocade with 24K gold thread hand-top-stitching. Jonas completed his look with a white poplin shirt with gold and onyx buttons, black velvet slippers and a black velvet belt, and the singer added some swag with a diamond, gold and onyx jewels.
He shared photos and videos from his impromptu subway shoot on Instagram and Instagram Stories. Marissa Machado used V76 by Vaughn products to groom Jonas for Fashion's Biggest Night, and barber Ronnie McCoy III gave him a fresh buzz, making not a hair was out of place.
The "Home" singer kicked back at The Mark Hotel—the same spot where Bradley Cooper, Kim Kardashian, Issa Rae, Irina Shayk and more stars were spotted getting dressed up for the gala.